10 self-help podcasts you need to know
Working on our personal development is part of what makes us human. We all have an innate desire to learn and grow, and thankfully doing so has never been easier. There are plenty of self-help books, online workshops and courses to choose from of course, but when you're looking for something more convenient look no further than your podcast app.
Podcasts are a wonderful way of tapping into other people's experiences, knowledge and wisdom, and we can soak it all up while driving, running or even doing the dishes. Whether you're already a podcast connoisseur, or you're new to this world – open up your app and add the following shows for a delicious dose of self-help and inspiration.   
1. Power Hour
Hosted by motivational speaker, coach and Adidas Global Ambassador Adrienne Herbert, The Power Hour podcast is designed to motivate you to pursue your passion, whether you want to build a business, run a marathon, write a book or anything in between. Talking to leading coaches, creatives, change makers and innovators, Adrienne uncovers nuggets of wisdom lodged in daily habits, morning routines and rules to live by.  
2. Hidden Brain
Interested in why we behave the way we do? Hidden Brain is the podcast for you. Using science and storytelling, host Shankar Vedantam unpicks unconscious patterns that drive human behaviour, shape our choices and direct our relationships. From why we love (and fall for) plot twists to a look at implicit bias and racism, this show leaves no stone unturned.
3. Coming out stories
Whether you've had to come out to loved ones, you're preparing to do so – or indeed if you never plan to – coming out stories puts you in the midst of people's true experiences. Collating real stories about the human desire to love and be loved, this is ideal for those looking for inspiration, hope and community.  
4. How to own the room
How to own the room, hosted by comedian and radio and television presenter Viv Groskop is all about building confidence and speaking up. Whether you want to get up and speak in front of thousands or simply feel a bit less terrified when putting your ideas forward at work, these conversations will help you do just that. 
5. Feel Better, Live More
Talking to leading health experts offering life-hacks and expert advice, Dr Rangan Chatterjee wants to simplify health with his podcast, Feel better, live more. The show aims to inspire, empower and transform the way we feel – a must-listen for anyone looking to feel better, inside and out.  
6. Three sixty conversations
Hosted by coach, speaker and purveyor of joy, Tamu Thomas, Three Sixty Conversations speaks to those who are choosing alignment over busy and are creating space for everyday joy. Topics are wide and varied, from people pleasing to the evolution of grief with Tamu injecting her wisdom into every episode.  
7. Selfie
Writer and psychotherapist Kristen Howerton teams up with her friend Roo Powell to discuss all things self-care. Conversations cover topics like creating space to feel your feelings, sex without the shame and living with uncertainty. Taking a vulnerable and often humorous look at all things that keep us well mentally, physically and emotionally, Selfie is a must-listen for anyone doing self-development work. 
8. Under the skin with Russell Brand 
Digging beneath the surface of people we admire, ideas that define our time and the history we are told, Russell Brand's podcast, Under the skin, delves deep. With guests such as Judd Aptow, Ricky Gervais and Brene Brown, there's something for everyone here. 
9. Black Girl in Om
Created by women of colour for women of colour, Black Girl in Om covers all things wellness, self-care and self-love. Hosted by Black Girl in Om founder Lauren Ash, the podcast aims to uplift, affirm and inform through conversations with innovators within the wellness industry. 
10. I am. I have.
Of course it would be remiss of us not to also mention Happiful's own podcast, I am. I have. Host Lucy Donoughue talks to guests about their mental health journeys and taps into the wisdom of professional counsellors, coaches, hypnotherapists and nutritionists – a must-listen for anyone interested in wellness. 
---
We hope this list has expanded your mind and listening list – we'd love to hear which podcasts you're loving right now, let us know in the comments or reach out on Twitter. 
Share this article with a friend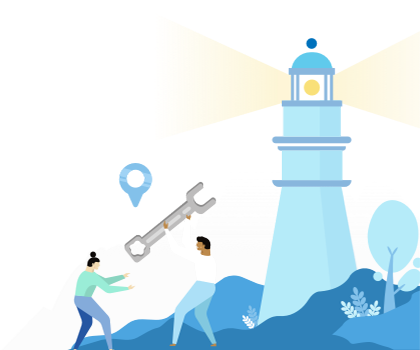 Find the right business or life coach for you