Personal development
9 inspirational books to add to your read pile
Inspiration can be a fickle thing. We've all been there: perhaps we have the time and energy to make a big change and start something new – if only we knew what… Or maybe you have something in mind – a big career change, aiming for that next promotion, starting a new business, but you just can't quite seem to find the motivation to get started.
The good news is that reading can help. No, really – hear us out. Reading can help us to improve our self-esteem, feel more satisfied with life, and can even have a profound effect on our overall sense of well-being. It doesn't matter if you're reading or listening to an audiobook – either way, it can help to distract from negative thoughts, raise your serotonin levels, increase your confidence, and ultimately, inspire you to do something great.
To help get you started, we share nine books that should totally make it onto your TBR list.
---
Looking for a fiction fix
Death with Interruptions by Jose Saramago
From the Nobel Prize-winning author Jose Saramago, Death with Interruptions explores the question: what would happen if the grim reaper decided there would be no more deaths? While leaders panic, the general public celebrates: what greater achievement could there be for humanity than eternal life?
Quickly, as reality hits home – what of those who cannot afford healthcare? What about quality of life? What about those left caring for the permanently dying? As the world comes to realise the other side of life without an ending, Death herself contemplates life, death, becoming human, and falling in love.
Death with Interruptions will have you questioning life's assumption and truths, challenging you to consider what you think you know – and what you think you want – from an entirely different perspective.
The Alchemist by Paulo Coelho
The international bestseller that's appeared on just about every 'must-read' list. If you somehow haven't read The Alchemist yet, and you're looking for inspiration – now is the time. Following a young Andalusian shepherd as he leaves his home in search of something more, this fable is all about following your dreams, listening to your heart, and reading life's omens.
If you feel like you need the push to follow your dreams, The Alchemist is the perfect book for you. Not only does it challenge readers to have a big vision, but it also reminds us that creating and pursuing that vision is often a long, hard journey
Eleanor Oliphant is Completely Fine by Gail Honeyman
The award-winning debut novel from Gail Honeyman not only topped the bestseller list, but was also recommended by professionals as a mood-boosting book for better mental health. Titular character Eleanor leads a simple life: she wears the same clothes each day to work, eats the same lunch, and buys the same two bottle of vodka to drink each weekend.
Nothing is missing from her carefully timetabled life – except, sometimes, everything. Having to learn to navigate the world around her when a simple act of kindness shatters the carefully built walls around her, Eleanor's journey reminds us that change can be many things: good or bad – but it is always better than just being 'fine'.
Uplifting and honest, infused with humour and realism, Eleanor Oliphant is Completely Fine is a solid reminder that those we know even superficially may, in fact, be living their lives in completely different ways than our own.
Searching for meaning and motivation
You Are a Badass: How to stop doubting your greatness and start living an awesome life by Jen Sincero
The title might be a bit of a mouthful, but it's hard to ignore the multi-million copy bestseller. Filled with simple exercises to help you identify self-limiting beliefs, attitudes, and habits, author Jen Sincero intersperse advice with humour in a way that is both captivating and motivating.
Helping you to understand why developing certain thought and behaviour patterns can be helpful, this book can help you to focus in on the things that you want to change, and learn to accept the things that are beyond our control.
Girl, Stop Apologising by Rachel Hollis
Designed as a shame-free plan to help you embrace and achieve your goals, Girl, Stop Apologising was written for all of the women who allow their fear of missing perfection or not being enough to hold them back from living up to their full potential.
Encouraging readers to stop talking themselves out of their dreams, ditch the excuses, and start developing the habits and skills needed to achieve, this book gives a much-needed boost in confidence and motivation.
The Subtle Art of Not Giving a F*ck by Mark Manson
Despite the slightly edgy title, this book is all about hope. Advising us to ditch our need to seem positive all the time – giving us space to actually get things done and become better, happier people – The Subtle Art of Not Giving a F*ck is a refreshing take on the self-help genre.
If you need a little encouragement to accept your faults and limitations without the usual sugarcoating, this brutally honest approach could be the perfect way to kickstart your motivation and help you to make changes for the better.
Memoirs more inspirational than fiction
Eat, Pray, Love by Elizabeth Gilbert
Books become classics for a reason. Inspiring readers to move beyond society's expectations of what and who we should be, and to instead start our journey of self-discovery to become the best, and truest versions of ourselves.
Eat, Pray, Love tells Elizabeth's own story as she came to the realisation in her early thirties that, despite having everything she was supposed to want – a husband, a home in the countryside, a successful career – she was consumed by feelings of panic and confusion, rather than fulfilment and happiness.
Sharing her journey of how she left behind these old, outward markers of success to instead explore different aspects of her nature through travel: pleasure in Italy, devotion in India, and a balance between worldly enjoyment and divine transcendence in Bali.
Shoe Dog by Phil Knight
The memoir from the man behind one of the world's most iconic brands, Nike, is a surprisingly inspirational one. Notoriously private, founder and board chairman Phil Knight offers insight into his company's early days as a start-up, right through its evolution to become one of the world's most iconic (and profitable) brands.
Bill Gates himself called it "an amazing tale, a refreshingly honest reminder of what the path to business success really looks like. It's a messy, perilous, and chaotic journey, riddled with mistakes, endless struggles, and sacrifice. Phil Knight opens up in ways few CEOs are willing to do."
If you've ever found yourself wanting to be an innovator, founder, builder, or creator, Shoe Dog provides a powerful reminder of the importance of staying true to your vision – no matter what obstacles may come your way.
Haben: The Deafblind Woman who Conquered Harvard Law by Haben Girma
The first deafblind graduate of Harvard Law School, Haben, shares her journey from isolation to entering the world stage. From her parent's refugee story inspiring her childhood quest for knowledge, to her explorations of the world to discover more about how she could belong, Haben shares her inspirational definition of disability: as an opportunity for innovation.
Now a lawyer and advocate for those with disabilities, Haben shares her journey from climbing icebergs in Alaska to helping create a text-to-braille communication system to allow others to connect, to meeting President Obama at The White House.
Uplifting, warm, funny, thoughtful, and inspirational, if you are struggling to feel connections with those around you whilst pursuing your dreams, Haben will help you rediscover your determination and encourage you to accept no limits.
Share this article with a friend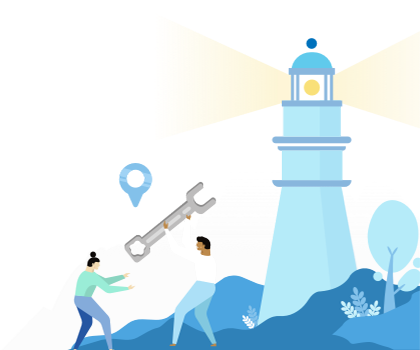 Find a coach dealing with Personal development