Career coaching
Five things to set your CV above the rest
A CV that presents your qualifications and skills in a concise and clear manner will inevitably help you land a job. But what areas of your CV should you really focus on to keep the hiring manager's concentration?
1. Your career summary
A strong career summary can give you an edge over your competition. It should cover three key points:
Who you are.
Your expertise and key skills in relation to the field you are applying for.
Your career objectives and goals.
This will let your potential employer know your career ambitions and whether or not you have relevant experience that suits the role.
2. Keywords
Incorporating relevant keywords throughout your CV is a sure-fire way to get yourself on the shortlist. Employers typically use applicant tracking systems when searching through CVs – they desire certain skills when looking to fill their roles. So ensure you include buzzwords and key phrases throughout your CV to maximise the chance of getting the job.
3. Customisation
Recruiters will typically take more notice of the people who use industry-specific language. All fields have their own terms – learning to incorporate these into your CV is a must. It can make you look more knowledgeable about the industry and more suited to the role.
4. Creativity
Creativity is something that hiring managers always look out for. So if you want to get noticed, you will need to show that you are both resourceful and inventive. Try to make your CV stand out by changing the layout, fonts or colours while still keeping it professional. Small changes like these can push your CV to the top of the pile.
5. What you have accomplished
Many job seekers simply think that listing their previous job responsibilities and duties will help them land the role. But for a CV to really be powerful, it needs to refer to examples and results that can convince recruiters that you are the person for the job. No matter what industry you are applying for, discuss your job-related achievements. Think about how you helped your previous company achieve its goals or if you lead any projects.
Share this article with a friend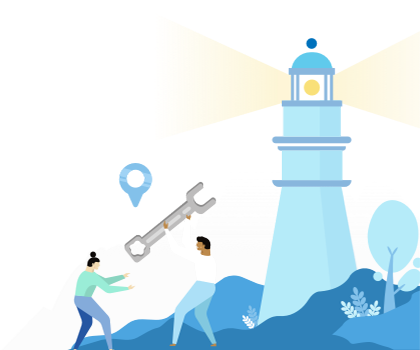 Find a coach dealing with Career coaching