Hobbies
The secret of finding love is to have a hobby
There comes a point in a single person's life – usually six months or so after the last break-up, when the idea that there could be a person out there who is actually right for you, just seems plain absurd.
For hundreds of thousands of singletons across the kingdom, finding love is an on-going quest. When you spend all day at work and all evening recovering from the day, just where are you supposed to bump into that extraordinarily attractive soul mate you're supposed to be with?
It seems Bonnie Tyler was asking all the right questions back in the '80s – just where did all the good ones go?
Internet dating, speed dating and even blind dating are all popular choices for those struggling to find suitable contenders in the real world. But, as any seasoned dater will know, there is something rather soul-destroying about going on date after date with a series of strangers, especially when they never work out the way you hoped … surely there's an easier way to find love in the modern world?
According to dating expert Clare Gillbanks, there is.
Having a hobby, she says, is the best way to meet a potential love-interest – it gives you a talking point, ensures you have at least one thing in common, and takes away all the pressure and expectation of the dating situation.
"Using a mutual interest to get talking is the easiest way to approach someone without involving alcohol," she explains, "After a consultation I give clients 10 recommendations: join an evening class, a book club or a parents' group, for example."
For Suzanne and David Aitken, the advice worked. They met through the Rambler's Association in 2005 after exchanging photographs of a walk over email. Suzanne found it easy to talk to David because unlike in a date setting, they could walk side-by-side and bond over the stunning landscapes around them.
On Valentine's day in 2007, David proposed to Suzanne and they married that September.
There are so many hobbies out there to choose from. If you have an interest – no matter how vague, why not follow it up by joining a group?
For example, if you like dance, why not join a class like tango or salsa? Of course, it does take a certain amount of confidence to turn up to a new class alone, but you'll soon realise you're not the only one.
Britain's towns and cities are brimming with life, and not everyone is coupled up or secure in a tight group of friends. There is always room to make new friends or meet new lovers – you just have to put yourself out there.
If you're struggling to find the time, confidence or motivation to start a new hobby, then you could benefit from speaking with a life coach. To find out more, please visit our new Hobbies page.
View and comment on the original Guardian article.
Share this article with a friend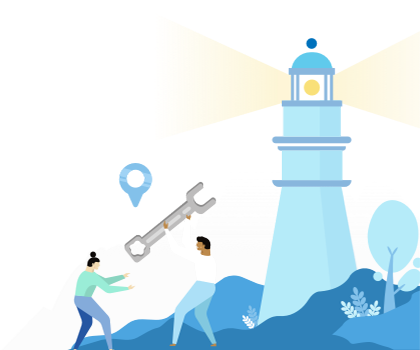 Find a coach dealing with Hobbies