When the going gets tough - the tough get going
I used some of the COVID-19 inflicted lockdown spare time to watch Netflix short series - Self Made - Inspired by the Life of Madam CJ Walker. It's actually a bit silly in places (and apparently doesn't too closely portray how things went down) but the Guardian describes it as "a well-timed tonic, a warmly entertaining period tale of ambition against all odds, of a woman who built an empire from the ground up".
Madam CJ Walker (Born Sarah Breedlove) was an American entrepreneur, philanthropist, and political and social activist. She is recorded as the first female self-made millionaire in America in the Guinness Book of World Records. She was determined to build herself a career (producing, marketing and selling hair care products for black women.)
What struck me were the sheer amount of obstacles she had to overcome in order to successfully set up business and make it work for her - and her customers. Sarah was the first child in her family born into freedom after the Emancipation Proclamation. Her parents died while she was young and orphaned, she went to live with her sister, before marrying her first husband at age 14 and working as a washerwoman. She married on two further occassions, had a daughter, moved states, managed misogyny and racism, competed, marketed, set up partnerships, expanded her range, built factories, salons, workforces. It was not an easy time to be building her business. The odds were stacked against her for sure.
When our COVID-19 lockdowns are over, many of us will have shared issues, financial difficulties, an uncertain market, and our own obstacles to overcome. Some are still working but may have other members of the family that aren't so lucky. We may be clear that once restrictions are lifted, we can get back to work easily enough. Many of us will be wondering what this post-apocalyptic world is going to offer in terms of work and how the world of work will have changed irrevocably. As we mentally cope with the current restrictions to life, we will have days when we are happy for the quieter times and days when we are crawling the walls to get back out. Days when we'll wonder if we will ever work and be financially sound and days when we are raring to get back out there and show what we can do. 
With acceptance, planning, creativity, flexibility and determination I hope we'll all pick back up, dust off our dreams and ideas and get there somehow. We won't all make it at the same pace, we might take a detour along the way. We might go for wholescale change.  Either way, we will want to enable our own triumph of ambition against the odds. 

And we may all find different ways to do this. For some, digging deep and finding these qualities within themselves may come easier than for others. Some may feel it will require too much energy and thought to be pro-active. And for others, they may just need some support and guidance. This is where a life coach can be really helpful. If you are feeling like you want to seize this opportunity to create positive change, then now might be the perfect time to draw on the knowledge of an experienced coach. It can feel so much easier when you are supported, so it is worth considering.
So as well as passing some of the time, it was worth the watch of this Netflix show as a reminder that we've got to keep going. It's not necessarily going to be pretty but all the more for us to aim for. It might be tough - but we can certainly 'get going' on preparing ourselves for the road ahead - whatever that may be. Good luck!

 
Share this article with a friend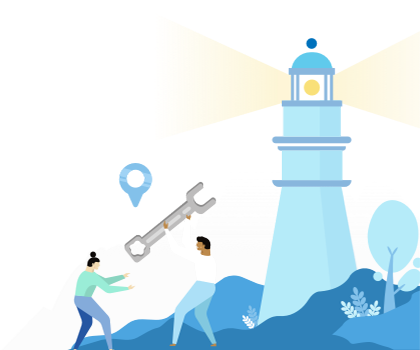 Find the right business or life coach for you