What makes a good coach and what makes a great coach?
What can you expect from a good coach? You will find that there are many different kinds of coaches with different levels of qualifications and experience, so how do you know what to look for?
A good coach will...
have a certified qualification - as do all the coaches on this network
sign up to and consistently demonstrate coaching ethics
have a curious, open and client centred mindset
know how to find out what you want to accomplish and how you will know if you have achieved it
cultivate trust and safety in the relationship
actively listen
be fully present 
evoke awareness in you about and beyond your current thinking and feeling so that you can find new ways of moving forward
facilitate your growth and learning
And a great coach? A great coach...
will keep developing their skills and be aware of the most up to date research for example in neurobiology, adult development
be able to work transformationally with their clients to create deep and lasting positive change
will take you out of your comfort zone - safely
have a lot of experience as a coach (5+ years) and experience in other fields
will practice what they preach and be developing themselves
have compassion for themselves and others
is committed to learning about themselves and others and to be kind in the face of that truth
will have their own coach so that they can do the deep work to overcome their blind spots
will be committed to something bigger than themselves, to have a purpose which brings them joy and has a positive impact in the world
have a string of testimonials from people who can show how their clients have achieved their goals
knows how to uncover old behaviours and adaptive strategies which block your potential 
focus on your values, needs, strengths and beliefs
are aware of cultural differences and start from finding out about you as a person
---
How will you know?
Pay attention to the words which resonate with you when reading their profiles.
Look for testimonials - a good place to start is on LinkedIn or their website. 
Set up chemistry conversations with a few coaches and see who brings out the best in you. Your initial conversation should give you the experience of being coached rather than talking about it. 
Your coach should enable you to believe in yourself and discover ways to live a more fulfilled life. You come away from the conversation having worked out your own answers.
---
What do I do towards being a great coach?
I am constantly upgrading my coaching skills and business skills. I love honing my skillset so that I can produce extraordinary results. 
I bring my creativity into my coaching.
I am committed to serving, not pleasing my clients.
I offer a free 90 minute initial coaching session so that you can find out if we are the right fit for each other.
I have my own coach with a different training from me so that I can broaden my understanding of coaching.
I share my skills through articles and training other coaches.
I work to build a sense of safety, connection, dignity and purpose with all I touch.
I do the work which has the most positive impact, making a contribution locally and globally.
Share this article with a friend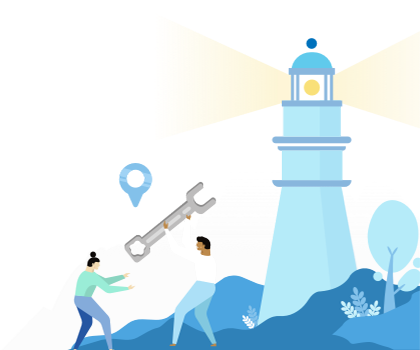 Find the right business or life coach for you