Self-esteem
What is therapeutic coaching and how does it help?
Therapeutic coaching is a hybrid of therapy and coaching. It is solution-focused, helping you to find answers that are right for you, while providing the benefits of traditional therapy.
Having sessions with a therapeutic coach can help with a wide range of issues, such as stress, anxiety, burnout, physical health issues, low mood, low confidence, and low self-esteem.
Therapeutic coaching integrates key principles of NLP (Neuro-Linguistic Programming), hypnotherapy, developmental psychology, life coaching, EFT (Emotional Freedom Technique) and mindfulness, to help you live healthier, happier and more relaxed lives.
---
How does it help?
Through one-to-one coaching sessions, it provides a safe, non-judgemental space in which to gain greater awareness about the issues you are experiencing and identify the root causes. It offers you clarity about where you are now, where you would like to be and what is getting in the way. While providing you with effective tools to work gently through those obstacles (which are often unconscious), so you can move towards the change you want to experience.
In each session, the therapeutic coach takes into consideration your individual needs as a client and aims to "meet you where you are". Therefore, each session may be different. Just as each person and the situations experienced will be unique, however, there are common ways of working that are helpful. The combination of techniques allows us to explore problems holistically, on the level of both body and mind.
It might be helpful to imagine a tree, where the leaves of the tree are a manifestation of the physical symptoms, thoughts, feelings and behaviours we are experiencing. The branches are the situations and events giving rise to these. The trunk of the tree contains our beliefs (like the rings running through it) and the roots of the tree are the original experiences that caused us to form these beliefs.
Working with a therapeutic coach can help by working with all of these different aspects and in a way that looks to understand the entire system of the tree i.e. you!
As an example, how can it help with improving self-esteem?
We first explore how it is affecting you and how you experience it (such as that sinking feeling in your stomach). We then question: what does it cause you to do or not do? When specifically do you feel this way (all of the time, at work, or around certain people)? We explore the impact it is having on your life, for example, it might be holding you back from socialising more or embarking on a new career.
We imagine how you would like it to be different – what that would feel like – so you can start subconsciously moving towards it. We can then start to uncover the root causes of your low self-esteem. These could be experiences you've had in the past (for example, a memory of feeling different or inadequate in some way when you were younger) and the limiting beliefs you are holding about yourself and the world which developed as a result of those experiences (such as 'I'm not good enough').
From here we work with those thoughts, feelings and beliefs (which are often unconscious), so that you feel more confident in yourself and in your choices going forward. This is done gently and effectively using the tools and techniques I have described, such as EFT (Emotional Freedom Technique), NLP (Neuro-Linguistic Programming), hypnotherapy and mindfulness. Sessions will also encourage you to shift your relationship with yourself, to one that is more self-accepting and supportive.
---
Who is it for?
Often, the clients I work with either feel things deeply or have become quite cut off from their emotions. If we feel easily overwhelmed by our emotions and experiences, we may feel we are overly sensitive, in which case finding ways to support ourselves will be very helpful.
Sometimes as a coping mechanism, we may have dissociated from our emotions and therefore lost touch with our needs. In this case, becoming more sensitive to ourselves and our experience of life will be hugely beneficial. In both cases, the aim is to restore a sense of balance.
---
In the past, I have experienced challenges relating to stress and anxiety, and in turn, their impact on my health. Through therapy and coaching, I found answers that worked for me and it has enabled me to experience more self-awareness and self-compassion. This inspired me to retrain and to share these techniques with others.
Sessions with a therapeutic coach such as myself will enable you to connect with yourself more fully and will empower you with solutions to help you feel better. This solution-focused approach supports your emotional wellbeing, helps to relieve stress and anxiety, increases your confidence and self-esteem, and allows you to experience positive change.
Book in for your free 30-minute exploratory call. Please get in touch to arrange a free no-obligation exploratory call as a first step towards working together.
Share this article with a friend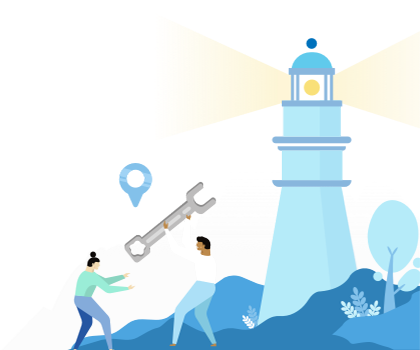 Find a coach dealing with Self-esteem