Personal development
The ultimate guide to setting and achieving your goals
Do you ever set goals at the start of the year, with an honest intention to follow through but you find that you lost momentum and didn't achieve what you set out to do? If so – you are not alone.
Why do people fail at achieving goals?
Although writing down our goals is really important to let our subconscious mind that we actually want to achieve something, setting effective goals and achieving them is more complex.  
For many years, I had the same goal on my list at the start of the year – to lose 10 pounds. Every year, on December 31st, I would sit down and write this goal in my new shiny journal, sure that this would be the year I would do it, and every year, at the end of the year I found that I hadn't achieved my goal. 
This all changed, when I asked myself why I wanted to lose the weight. This is when I had an "aha" moment, figuring out that what I wanted was not to lose weight – but to be strong and healthy. That year I joined a nutrition programme (not a weight loss programme) and slowly but surely I lost all the weight and got healthier and stronger in the process.
The other reason people fail at achieving goals is that they set goals that come from the outside world and not from their hearts. They think they need the shiny new car to keep up appearances, to make more money or to look like a model, yet those are often not the things our heart desires.

Setting intrinsic goals (the ones that come from us) rather than extrinsic goals (the ones that come from the outside world), helps keep momentum and make the changes that are needed to be successful.
The other main reason people fail at goal achievement is focusing on too many goals at the same time. Having limited time and resources in our busy lives makes it necessary to pick what is truly important and focus on that.
---
The proven goal-achievement process 
In this guide, I share a proven goal-setting process that has helped me and the people I support to set and achieve their goals.
Make a list
Make a list of the goals you'd like to achieve, write down everything you want to be, have and do. Don't stop writing until you get all your goals on paper.
Apply the 'why' test
For each goal, you wrote down ask why you want to achieve it? If the reason is not compelling enough then either eliminate the goal or reframe it – If the why is not impactful, then what do you want instead?
Intrinsic vs extrinsic
For the goals that survived the why test, write down whether they come from inside or from other people or society's expectations – in other words, what you think you should do instead of what you want to do. Extrinsic goals are not necessarily bad but if you feel that it's ok to eliminate an extrinsic goal on your list go ahead and cross it out.
Which goals matter
By now, you should have a shortlist of goals that are worthwhile to you and that you actually want to achieve. If you ended up with one to three goals that is a good number and you can go to the next step. If on the other hand you still have a fairly long list, think about which goals will have the bigger impact in your life if you achieve them. 

For example, if you lost weight - that would positively affect your health, your confidence, your energy levels and the way you engage with the world. If you have a goal like making your dream garden – that would give you a nice place to hang out and relax but how much impact would it actually have in your life. In which case you would prioritise the losing weight goal.

Using the which goals matter criteria, narrow down the list as much as possible.
Set SMART goals
Re-write your top goals to be more specific. Instead of saying I want to lose weight – write down – I want to lose 20lb by July 30. Reframe your goals so they are:
specific
measurable
achievable
results-oriented
time-bound


Tiny steps
Break down all the steps that will need to take to achieve the goal. If we set big goals from the start, we often feel overwhelmed, which can hinder our efforts. Instead of having a goal to "lose 100 pounds by Dec 31", write down - lose 2 pounds by Jan 30. Once you have achieved that goal, set a new goal.
Enlist help
If you've gone through the process above and are still unsure or unable to achieve your goals, talk to your life coach, they can help you identify specific believes or challenges that you are facing and will support you to move forward.
For more info, please visit www.ilsepasset.com
Share this article with a friend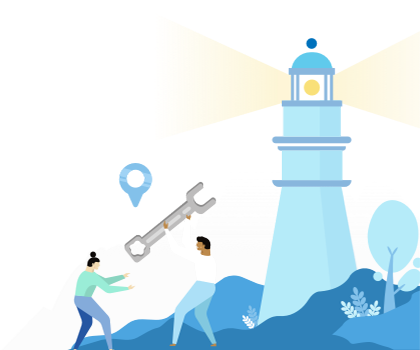 Find a coach dealing with Personal development