Career coaching
The how and why of career coaching series - confidence
Without a doubt, we are living (and working) in challenging times. Pandemics and war have created more stress for many people. There is disruption everywhere, some of which can be useful but some of which can be threatening or worrisome.
The world of work is changing at all levels and uncertainty lends itself to greater worry or stress. There are positives and negatives to most things but I hear worries around hybrid working, working from home, isolation, lack of support, greater reliance on AI, more competition for top jobs, fewer vacancies relative to the numbers that want the job and so much more.
As people evolve in their careers, towards or in existing leadership roles, I hear how they feel there are fewer career opportunities for them or, in their current roles, feel the pressure of having to make quick decisions in a volatile world; employees worry if their role is secure or if a promotion they've been dreaming of will really happen this year. If it does, the next thought is around what the transition will be like in this new world. Virtual interviews have become the norm but how do you truly convey your best strengths and personality online? The list of concerns goes on.
Thoughts like this can impact your confidence.
The volatility we are facing at present, amongst our own human vulnerabilities, can mean that our self-confidence takes a hit. It may creep up on us as we come to realise that we want change, more meaning, more out of work. We want less uncertainty and we want more from our careers.
Confidence, in my experience, fluctuates. It is not static. It moves along a spectrum depending on how well we feel, how much energy we have, how knowledgeable we believe we are, how familiar we are with a task or situation. However, I often hear assumptions such as "others are so much more confident than me." Here's the secret: no one is confident all of the time.
However, when it comes to your career – whether you are seeking a change, going through an internal organisation transition or promotion, or external job search process, confidence is essential; it can be managed so that you are regularly moving forward. It entails, amongst other things, consciously knowing and owning your strengths, competencies, values and goals.
Before I transitioned to my career as a coach, I worked not only as a lawyer but also in talent acquisition, largely at the senior level including those moving into senior roles. Those I supported and coached were (and are) experts in their fields but one thing that fascinated me was their confidence when it came to interviews, business planning, presentations – put simply, many feared talking about their best selves. Many lacked confidence when it came to their personal career development. This was one of the key things that propelled me into coaching. To help them to see what is possible.
Underneath the expertise and professional reputation lies a human being. A human being that I admire for being… human. Whilst confident in their technical knowledge, in meetings and with peers, being put in a novel situation such as an interview was unfamiliar territory and knocked their confidence. It made them even more human. And I respected that.
Confidence comes from various things including: knowing yourself, your skills, your achievements, your motivations and your goals. It comes with trusting yourself. Arrogance is not confidence; it is arrogance. You can be confident and humble. The more you are in tune with who you are and want to be, the more likely you will uncover the steps you need to achieve your goals, quickly.
Confidence can get hit, of course, by personal experiences or challenges in the workplace such as a surprisingly negative comment but if we focus only on the negative, that can serve to keep us in a negative state rather than place energy in a forward moving direction.
Career coaching can help you to understand more clearly, and accurately, what all of your skills and strengths are and it can help to identify more clearly where you want to be and what is possible for you. Coaching helps you to move forward. My personal style of coaching also helps to build confidence for presentations and interviews but, another trend is confidence building for those seeking to transition careers into something new including entrepreneurship.
If you are keen to explore how coaching can help propel you to greater self confidence, please get in touch.
Share this article with a friend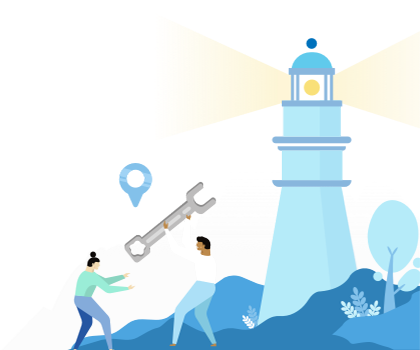 Find a coach dealing with Career coaching