The greatest gift for yourself?
At the back of one of London's main shopping streets is the relative sanctuary of one of the city's oldest department stores. With its distinctive monochrome frontage, it's a treasure trove of artifacts and trinkets from all over the world. Even for a relative 'shopping-avoider' like me, an hour or so wandering through its wood panelled nooks and crannies amid these multi-sensory delights is always a welcome antidote to the year-round retail madness nearby.
So very recently, when I walked through their doors for a much-anticipated escape from the Christmas mayhem (thinking perhaps I might even treat myself to a gift for myself?) I was alarmed to be met with an assault of brightly lit gaudy displays, several assistants making a bee-line for me with toxic smelling potions and 'look younger' miracle lotions, accompanied by a high pitched, saccharine version of 'Walking in a Winter Wonderland' ringing across the building at maximum volume!
Turning on my heels, I decided there and then that any present for myself could wait; questioning as I navigated my way through the dense crowds, with individuals laden with what seemed like hundreds of shopping bags, the urgent need for consumerism on such a massive scale.
While on an even more extreme level, the Black Friday scenes witnessed by many of us at the end of last month were satirically horrifying! Online footage from a New York lingerie store showing two young women having a punch-up over discounted underwear the day after Thanksgiving, brought a reaction of irony and disbelief to the majority of those who saw it.
In this final month of the year, now is a crucial time to try and take some time to escape the festive frenzy to recreate a state of mind that avoids ending the year in a frazzled, burned-out state.
Here are five ways of helping you approach the season in the most resourceful way possible. It may be the greatest gift you can give to yourself!
Look after your money!
Try to avoid blowing your budget on last minute 'must have' additional presents/trimmings/outfits... you name it! Question whether these purchases are really necessary. Any happiness it buys this Christmas will be short-lived. And a huge credit card bill is definitely not the way to start a brand new year.
Look after your state of mind!
If the pace of getting ready for Christmas is becoming too much, stop! Build in quiet time for yourself, however little. Go for a short walk, read a book or meditate, which taken regularly will work wonders for creating a calmer, more balanced state of mind.
Take care of your body.
The festive onslaught on our bodies of rich foods and potentially copious amounts of booze will take its tol, on both your physical well-being and state of mind. Take every chance you can (between the banquet blow-outs!) to eat as healthily as possible - lots of vegetables, fruit and keep hydrated! Whatever else you're tempted by, having a bottle of water to hand throughout the day is an essential accompaniment (and will help to keep those hideous hangovers in check).
Look after those around you.
Christmas is a very intense time with groups of people spending extended time together… and we all know (and have probably experienced) what that can lead to. Be tolerant! This time of year is potentially stressful for everyone; and the more concentrated time spent together than at any other time of year can at times seem more like a pressure cooker than a pleasant occasion. Be as nice and accepting as possible (remember: this isn't 'real life' as you know it!) and if things start to boil over, remove yourself from the situation to calm down and take time out.
Remember how far you've come.
Before you start contemplating your New Year's resolutions, look back over the year and write down the good things that have happened and everything you've achieved… however small. This will really help you to give yourself the holiday season you deserve before starting the new chapter of 2015.
Happy holidays!
Share this article with a friend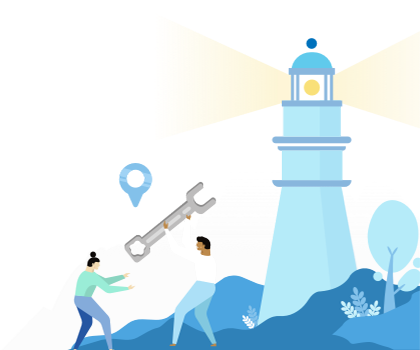 Find the right business or life coach for you