Struggling to lose weight? How a life coach can help using the Success Cycle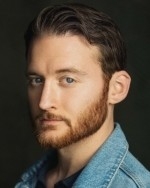 "I've tried everything to lose weight"
A very common phrase. If you can identify with this phrase and you are still struggling to lose a healthy amount of weight, then I don't doubt that you have indeed tried everything. Everything physical that is.
Perhaps you have experimented with various diets and even hit the gym when you've found the time to do so.
However, much like everything else in life, the physical aspect of something is only one-half of its entirety.
So, with this in mind - why should you consult a life coach if you're struggling with weight loss?
Because working with a life coach can identify your individual Success Cycle.
What is the Success Cycle?

The Success Cycle is a four-point cycle that is ever ongoing, it will completely determine how much time and effort you are willing to put into something based on the results you have achieved in the past.
The Cycle looks like this:

1. You're potential to achieve something
2. How much action you will take based on your potential
3. The level of action you take will determine your results 
4. The results you achieve will determine how much belief you have in your potential
and so on - and so on.
Based on this cycle - your belief and potential to achieve your goals will either increase or decrease if you have been experiencing a positive or a negative cycle.
If you have 'tried everything' in regards to diet and exercise and have not yet achieved the results you want - this will cause you to have a Negative Success Cycle. When a Negative Success Cycle occurs, your action will decrease, causing you to achieve disappointing results, which will damage your belief that you can indeed loose weight. Ultimately, this will cause you to feel as though you have very low potential when it comes to losing weight. This is a vicious downward spiral and most people that are truly struggling to lose weight are experiencing this without even knowing it.
Working with a life coach will show you that you do indeed have unlimited potential to do anything (which is true as you are a unique human being and no one is any better than you). Working with a life coach to build up your potential will make you feel considerably better about taking action. This will naturally heed more positive results and therefore will increase your belief that you can indeed lose weight - and you will!
Losing weight is a horrible thing to be faced with if you only ever focus on the physical aspects of the journey from the outset. In order to achieve anything to an excellent level (including losing weight), first you have to focus on what your mind and belief system is doing - and only then should you move onto the physical work.
A life coach can absolutely help you to achieve your ideal body with an empowered mind.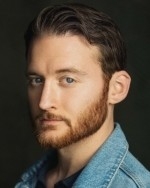 Liam is currently taking on new clients for career coaching and personal development coaching.

His current clients have changed their lives with improved confidence, focus, empowerment, etc.

He coaches anyone across the world via Skype. He coaches face to face in London.… Read more
Located in London.
Can also offer telephone / online appointments.
To book an appointment, please get in contact: