Love Thy List - a list writing masterclass for beginners and experienced writers!
Feel out of control, forget things then use valuable energy getting cross about it, waste time trying to find stuff you should have to hand, want to stay focused? Well a list might just be the answer.

Whether it's long, short, written on a scrap of paper in felt tip or a flowery exercise book with a fountain pen or using your phone's calendar option - how you do it doesn't matter. Just so long as you find a way that works for you and stay on top of it.
Now I love a list, written down so I can gain the maximum satisfaction of crossing off the tasks off in red pen but I am an out and proud control freak and have been addicted to list making most of my adult life. It even featured heavily in the speeches at my wedding and has remained a part of my identity for as long as I can remember.
With this in mind I know the peril you can head towards if the list begins to run you. You have to remain in charge of it at all times – not the other way around. It should never be so long that you can't achieve it all, nor so pointless that you don't feel the impetus to take action. Ensuring you have the capacity to carry anything you can't do over to another day is critical to you feeling a success at the end of each day.
Lists are personal to their owners so finding the way that works for you is the key to your list success. Find a method you can sustain for a month without falling off the wagon too much and you've cracked it for life.
LIST MASTERCLASS
So if I'm preaching to the converted and you want to improve your list making or are a list virgin here are some useful tips:
Avoid complex coding systems and colours. Simple is usually best. And a list is meant to help you not add another hour to your day to create. Have a single list for everything on one page or one view. You haven't got time to check multiple lists and don't need to feel a success in some areas and not in others. If you choose to write your list make it clear and allow room to update the list as you go and make other (very short) notes. Try and tick off three things from your list each day and ensure there are less than 10 things to achieve in any day to avoid overwhelming yourself. Order your list by priority each day. The satisfaction you gain of crossing something off is short-lived if you didn't really need it done that day.
Get into the habit of cross-referencing your list with your diary or calendar so you know what events are coming up and have time to plan to buy Great Auntie's cardy from M&S or a present for that children's birthday party on Saturday.
Share the secret of your list making when your friends admire how you're always on top of everything from now on.
But most of all stick with it. Good luck!
Share this article with a friend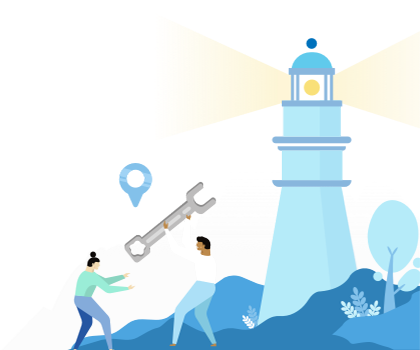 Find the right business or life coach for you