Is coaching right for grief and loss?
I have been asked many times whether coaching is right for grief and loss. To begin with, it may interest you to know that grief is not 'officially' categorised as a mental illness (although the side effects can be), so it doesn't necessarily require any treatment from a mental health professional. Outside of mental health services, there are many counsellors, therapists and coaches who have all trained and specialised in grief and loss. It is my own experience of grief and loss which led me to become a grief coach.
In the early days after my loss, I sought therapy. It was really helpful for enabling me to survive the trauma of loss and cope with my grief. When I was ready to move forward, I turned to coaching. As a result of coaching, I found ways to move from surviving to thriving and use my experience for personal growth.
So it wasn't a case of therapy or coaching, it was simply about finding the best fit for the part of the journey I was on. My personal view is that whilst grief counselling and therapy focus on supporting a client back into normal functioning, a grief coach will be equipped to help you in taking the next steps towards healing.
Grief counselling and therapy
Therapy often begins as a result of a crisis and depending on the type of loss you have endured, this can feel traumatic. Therapy helps to address the trauma as well as the grief itself. The services of a therapist can be especially helpful for working through complex grief. For example, when there are multiple losses or severe difficulties with normal life functioning as a result of the loss.
If your loss has also resulted in a disruption to your mental health (such as anxiety and depression), then they may also be able to assist with this or refer you to a specialist. You can find a counsellor in your area, to help you deal with grief and loss on Counselling Directory.
Grief coaching
Coaching is a two-way partnership for a journey toward your personal goals. A coach will help to move from where you find yourself now, to the place where you want to be. You will usually be provided with practical and tangible tools to use along the way.
Grief coaching means working together to continue the process of healing and growth. If you've spent some time in therapy, then coaching can be complementary to the support you've already received. This type of coaching is described as helping you with life beyond loss.
Grief coaching begins with the premise that you're not looking to change anything about your loss, or fix what's happened. In working with a grief coach you will find ways to adjust, work with your grief and rebuild your life (or aspects of your life) as you decide what comes next. Along the coaching journey, you may uncover some personal challenges associated with your grief and discover how to move past those challenges.
Where to begin?
If you're unsure about what's right for you, speak to a grief coach to help you figure this out. Most coaches will listen to your needs and help you to decide what your options are and the best fit for where you are on your grief journey.
Whether you choose counselling, therapy or coaching, I also recommend you contact two or three people and meet with them if you can. This way, you will get a feel for the style of services that are on offer and what kind of rapport you have with them.
Coaching
While some coaches offer face-to-face work, others conduct sessions online or via the telephone. Have a think about what will work best for you. One of the best ways to find a grief coach is to ask for recommendations or search online. Most coaches have a website or are listed on directories. Some coaches work on social media too – this is great for getting to know them a bit more.
Counselling and therapy
In the UK, the BACP website is always my 'go-to' for a list of registered, specialist grief counsellors or therapists. You can also ask your GP for a referral to an NHS funded service. This route may have a waiting list, so it depends on your urgency.
You've got this!
Taking the first step can feel daunting but not as daunting as the prospect of staying stuck in grief. You deserve support and many professionals will have deep empathy and understanding of loss.
I feel it's important for me to remind you that there are always options and in this online world, there are more services than ever waiting to help. Navigating grief and loss can be tough but it's much easier when you have support.
Share this article with a friend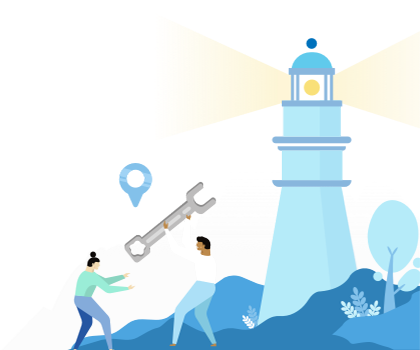 Find the right business or life coach for you