Finances
How to produce a massive passive income?
Passive income is an earning that you receive on a monthly basis with little or no effort at all to maintain. Put it this way, finally your money is working for you, not the other way around. So basically, even if you didn't take any jobs in the future, from the money you earn from your passive investments, you will be able to support yourself, pay for rent, food and other necessities. That sounds amazing, doesn't it?
There are so many benefits that come with this type of income. First of all, there are no associated costs with the passive income. You don't need to have uniforms or lunches with co-workers or clients, and there are no transportation costs involved either. When you are financially independent, you can literally live anywhere in the world and work from home if needed, it is up to you whether that place is Spain, Bali, or an island in the Caribbean. All you really need is a laptop and an Internet connection. Last but not least, you rarely need to pay tax after earning a passive income.
Did you know that there is enough money in the world for each of us to be a millionaire?
There are many ways to generate passive income. You can make money by buying something, such as a property and then renting it out, or you can decide to do it the hard way and sweat through days and nights until you have a product in your hand that you can sell. Some of the ideas require more work than others, but you will end up having extra money in your pocket with all of them. So, in no particular order, here is a list of my top 10 great passive income ideas that you can try.
Royalties
Earn royalties from writing a book or a song, or develop a product. Well, that is exactly what I'm doing here. After you create the content and publish your book (hard copy and/or eBook) all you need to do is sit back and enjoy the sound of the sales messages pop up on your phone each day.
Affiliate marketing
This option could be done by signing up with a company and promoting and selling their products through your website. You can earn a nice passive income if you receive a decent amount of traffic to your site, and get a thousand email subscribers.
Investment
Building an investment portfolio can work like magic. It doesn't matter whether you go with bonds, stocks or shares, you need to make sure that you either understand how the market works, or hire a financial adviser who helps you choose the right investment for you.
Real estate
Buying a property that you become the landlord of and rent out on a monthly basis is a great way to earn extra income. You can also decide to buy one in order to fix up the inside and outside and then make a profit by selling it at a higher price that you originally paid for. People will always need a place to live.
Network marketing
It is probably the most popular way to generate passive income. In the past, I didn't really like the concept of multi-level marketing, as I thought some of them were not so genuine, but I came across with one recently that I not only love, but I also trust their system. I'm currently in the process of building a strong team, and by doing so earn an incredibly high commission.
Paid surveys
I believe participating in surveys is the easiest way to earn some extra cash. We might not talk about big bucks here, but for answering some questions, clicking a few boxes regarding your opinion about something, it is definitely worth it. Most of these surveys are short and take less than five minutes to complete.
Reward and discount programs
This option, like the one above, might not net you a lot, but as they say, every penny counts. Whether you get money back after using your credit card at particular places or shopping online, the system is very simple. Airline miles program can be another one you might want to try.
Systemise, automate and outsource any active business
One of the best ways to earn an enormous passive income is to create a business and then leave it to others to operate while you are no longer in the daily running of the operation. I understand that it is time consuming and takes a lot of effort to build the value and worth of your company, but believe me, after systemising, automating and outsourcing your business, you can sit back and let it work without you while you live like a king.
Online course with membership
I won't go into much detail on that as the process is pretty obvious. Find a niche that you know inside out and create an instructional or informational video that would help people solve their problems. What's more, if you structure it smartly, you can charge a monthly membership fee.
Buy and then rent out expensive equipment
I hear you, this idea of generating an income is not entirely passive, but without too much effort, you can rent the same item over and over and over again. Think about digital tools, such as an expensive camera.
I didn't include blogging in my top ten suggestions, as it is, I'm sure, already well known to most of you. It might not be passive in nature, but blogging is one of the best platforms that can create other passive income opportunities.
There are so many other ways to generate passive income, you just have to find the ones that resonate with you the most. Be creative! Sometimes very little or no money is needed to make some extra cash.
Share this article with a friend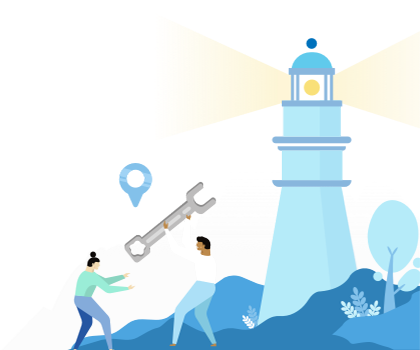 Find a coach dealing with Finances