Personal development
How to 'just do it' when perfectionism takes over
We would all love to be flawless - working to and achieving perfection in everything we do. It would be great, wouldn't it? Our careers would go from strength to strength. No mistakes, no hassle - just perfect results.
If only this was true! One of the biggest challenges I have experienced has been to accept that 100% perfection is an unrealistic expectation. It is simply not attainable, and so continually striving to work towards this unrealistic expectation can use up valuable time.
The maxim 'nothing but perfection' may be spelled 'paralysis' - Winston Churchill
Some of you may want to challenge me at this point. What's wrong with being a perfectionist? What's wrong with setting yourself high standards?
These are reasonable questions and there is, of course, nothing wrong with setting yourself high standards. The problem arises when you are consistently setting yourself the standard of perfection. When you do this, there is a risk that nothing you do will ever be good enough. You feel you are never achieving. There are few celebrations and your perfectionism has an effect on everything you do, think and feel. You become a perfectionist.
1. Behaviour: You start spending too long on daily tasks as you strive to make everything you do perfect. You are always running out of time or working late. This is both stressful and exhausting, taking you away from being at your most productive.
2. Feelings: You start experiencing feelings of guilt and anxiety as you worry about not meeting these standards of perfection.
3. Thoughts: You begin to think that you are not good enough as you fail to reach perfection.
Does this sound familiar? I am sure those of you who are perfectionists will agree that always believing nothing is ever good enough is an exhausting state of mind. It can lead to stress, anxiety, and poor concentration. It can take you away from achieving and enjoying what you do.
If you consider yourself to be a perfectionist, think about the impact it has on your work and life. Has it stopped you trying new things? Has it meant lots of late nights working? 
To help you lower your standards, I am going to ask you to do one thing today and that is to write these three words - just do it - on a post-it note, and place the note above your desk or in your working space. Make sure you can see it when you are working, as these three words will be a reminder for you of the following:
Do strive to be excellent - Set yourself high achievable standards that do not require perfection.
Do view mistakes as an opportunity for learning and developing - How can you make it better next time?
Do get the job done – Take manageable steps, taking each decision at a time. What are you aiming for? Make an action plan to help you move forward in the most efficient way, enjoying the process, not just the outcome.
Just do it! Just do it! Just do it! Don't let perfectionism hold you back. Motivation comes from striving to be excellent, not perfect.
Strive for excellence, not perfection, because we don't live in a perfect world - Joyce Meyer
Share this article with a friend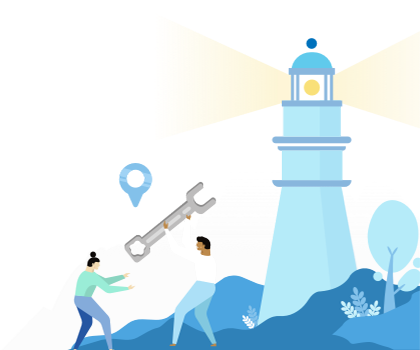 Find a coach dealing with Personal development