How To Face Up To Redundancy
What should you do if you are faced with redundancy?

Are you one of the thousands of job 'victims' affected by the recession or latest coalition government cuts due to the national deficit?

Not a pleasant situation to suddenly be faced with, unless you have been quietly plotting your escape route and can now walk away with some spare cash, or you always knew that the time is right to get out.

Having been hit with the news of pending redundancy, it is important to take the right steps to protect your own interests and get you moving forward as quickly as possible:
Know your rights – This is an important start point. If you work for a large organisation, the HR department will almost certainly have followed proper policy and protocol and checked out all their legal requirements as an employer. As with most things in life, or if you work for a smaller company without an HR department, this is not always the case, as sometimes redundancy programmes are rushed through and things might not always be done exactly as they should and corners may be cut. You need to know if you are being fairly treated, if your reason for redundancy is valid, whether there is scope for negotiation on any redundancy payment, if you have been given the proper period of consultation and a host of other issues.
Know where to get help – Before you pay for external help (there should be no need), check out any free resources first such as this site specifically targeted to people in your situation.
Find out what career support is available from your employer – Although there is no formal obligation from employers to support staff facing redundancy with career help, many organisations feel that they have a moral obligation to at least help those being released to have a better chance of getting a new job quickly or to be able to review their career options. This is commonly known as 'Outplacement' or Career Management. Every organisation takes a different approach. However, if nothing is offered it is always worth asking your HR Manager or Trade Union (if you have one) if a programme can be provided. If there are a small amount of redundancies, it can pay you to agree a budget with your employer and source your own programme. This way you have a much better chance of having a programme customised to your needs, rather than having a programme the organisation having negotiated. If they are not happy to do this, then take any help that is on offer, as it could really help to fastrack you to your next job plus you never know when you might be in the same situation again.
Career support options if your employer is unable to provide a programme – You have to accept that in a climate of economic downturn and cost cutting, your employer may not have the funds to pay for an Outplacement programme or be willing to pay for such support. If you have never experienced redundancy before and are 'all at sea', you are looking at the opportunity for a possible career change or you wish to fastrack to another maybe even better job, then it will pay you to invest in some professional help to move you forward with your career and help you market yourself more effectively. Expert career development consultancies and career coaches offer a range of services to suit the needs of each individual from writing a CV to get you on the interview yes pile, honing your interview skills to win at interviews to career transition workshops and career development programmes for managers and executives. By investing in you and your career your investment should be paid back in reducing the time it takes you to find the right job or career for you!
Share this article with a friend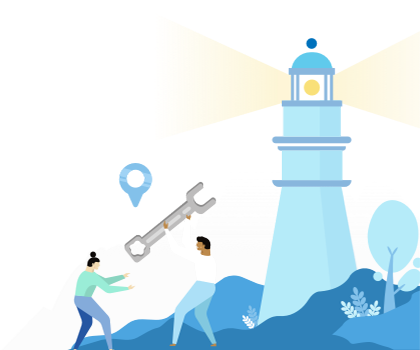 Find the right business or life coach for you