Stress
How life coaching and mindfulness can help expats to settle
As a life coach and mindfulness teacher who has experienced this first hand, I can help you manage the changes and challenges being an expat can bring.
No, it's not an extended holiday.
Anyone who has had to move overseas with work, sometimes with families in tow, can appreciate the challenges of settling within a new country and culture, sometimes thousands of miles away from home.
Friends and family back home may think you've gone away for a long, extended holiday and may be less than sympathetic when you explain your panic in dealing with the sudden challenges of settling children into schools, finding new friends and trying to generally re-establish life from scratch in a different part of the world.
Been there, done that, got the T-shirt.
I should know because I found myself in this very situation back in 2012, moving with my husband's job with our two young girls from the UK to Sydney. I was largely the one who had to re-settle the family since my partner was straight into work once we arrived.
---
The challenges of being a new expat
I spent the first few months getting used to various changes in everyday life such as the climate, the subtle cultural differences, the changed social environment and the huge time difference with the UK.
 
The change in schooling was the "biggie" for our daughters, particularly the younger one. On almost a daily basis for months, I tried to persuade an unconvinced and very tearful 10-year-old that her new big, posh and scary girls' school would be OK, even though she was struggling to find friends and it was nothing like the little familiar village school she had left behind.
I spent many a day in the head of the junior school's office, my daughter and I both in tears as we tried to deal with the situation. The guilt I felt for putting my younger daughter through this was powerful. In addition, I was also dealing with the effects of the perimenopause, which was in itself a huge issue at the time, taking several months to eventually sort out. It was fair to say that my own anxiety levels rocketed at this time.
---
Same sh**, different side of the planet
Don't get me wrong, Australia is a beautiful place; we had a huge house to live in, many people at the school were friendly, and not to mention all the amazing places and animals we got to see and experience. But, as another British expat friend said to me, we were still having to deal with the same sh** on the other side of the planet, albeit in the sunshine.
---
Help in the form of coaching and mindfulness
Life did settle eventually, and two important factors influenced this – learning mindfulness and receiving some life coaching.
Learning to be calm and relaxed with mindfulness
The mindfulness came first – I signed on to a 10-week course as I had been advised by a sleep counsellor that this would help my insomnia.
 
It was amazing, being interesting and very relevant and useful to my life at that time. It taught me how to be present and focused, enabling an ability to become calmer and relaxed and more able to deal with stress. I learned short mindful meditations including the "body scan" which helps to focus attention throughout the body from the head to the toes and back, inducing a feeling of relaxation throughout. I was able to do this whenever I needed to find peace and chill out - it worked every time.
I was so impressed with what I had learnt that I wanted to be able to pass these skills on to others. I became a mindfulness teacher whilst in Australia and taught to small groups from my home. I was so pleased that I had found something that helped me and was now benefiting others.
Life coaching to find structure and meaning 
In those early months as an expat, and once the family was more settled, I also needed someone to help me find structure in my life.
 
I decided to find a life coach using a Google search and found one based in the UK who provided coaching online. She was great and after several sessions I was away with several projects and learning structures in place, feeling much happier about life.
 
My coach helped me realise that I needed social interaction, and to feel useful and valued by others. It also became apparent that structure was also important for me.
 
Within weeks, I had found voluntary work, had set up a website and blog to support expats such as myself and was learning photography. I felt so much happier as a result because my needs and values, what was important to me, were being met.
 
The power of life coaching enables us to realise just what we are capable of and to be able to put our ideas and goals into practice. The ongoing guidance of a good coach also ensures that things keep moving in the right direction by encouraging motivation and planning.
---
Managing repat challenges
After spending five years in Australia, and then returning to the UK for another five, it sometimes feels as if it were all a dream. 
 
It was fair to say that repatriation was just as challenging because five years in a different culture will change you. You don't and can't come back and just carry on where you left off. Sometimes, people around you who haven't experienced life away from their own society don't realise this and expect you to be the same as when you left. It is said that repatriation is harder than expatriation.
In my own experience, both have their different challenges, but thankfully, just as mindfulness and life coaching can help with an expat situation, a repat situation can be managed in a similar way.
---
Using experience to help others
It is a privilege to have lived overseas and to have benefitted from all the positive aspects. Our daughters definitely benefited in the long term and I did too, but sometimes support is needed through the tricky bits in order to be able to make the most of such an experience and to be able to look back at this time with fondness and happy memories.
 
What I do know is that mindfulness and life coaching can provide powerful support in the management of these life changes.
Mindfulness for stress management and the ability to find calm.
Life coaching for managing change and re-establishing structure.
If you are in this situation - as a life coach and mindfulness teacher with empathy and understanding of this situation, I can help you positively manage the changes that this life experience brings. Please contact me directly or through my website for further information.
Share this article with a friend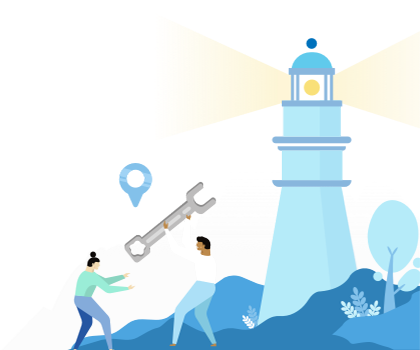 Find a coach dealing with Stress