Career coaching
How can career coaching help?
Career coaching is a really helpful tool to give you clarity and move forward in your career. Exactly how it can help will depend on the situation you are in. Read on to discover how career coaching can help in these five situations...
Should I stay or should I go?
If you are considering moving on from your current role, but are uncertain about whether it is a good idea or not, career coaching can be really useful. Firstly, it is a space where you can talk through your thoughts in an open and free manner, without other's opinions clouding your judgement. In doing so, you can evaluate the risks and benefits of making the move, along with the reasons behind it. 
Sometimes people feel like they want to move on because of a particular issue or because they haven't been enjoying work recently. Coaching will allow you to examine this and look at the possibility of solving problems. Sometimes, doing so will change how people feel about their role. 
There are other occasions where people have been trying to leave for some time but there has been something holding them back, maybe a feeling of guilt or responsibility. It can be the fear of the unknown, or not knowing what's next, that stops someone from making a move. In these situations, coaching can help you move on in a positive way, feeling good about your future and supporting you in the process of knowing where to go next.
In short, career coaching can help you make a positive decision about whether to leave or stay.
You are up for an internal promotion/new role
We all want to climb the career ladder and often the opportunity to do so is right under our nose, where we already work. Whilst there are significant benefits to this, there are also difficulties people discover within the process. Career coaching will help you position yourself in a way that means you are one of the top candidates, pulling a strategy together of who to approach, how, and when. It can help you gain perspective and pitch yourself positively against any external candidates/considerations. Also, it will assist you in managing the internal politics that often arise in such a situation.
In addition, career coaching can help prepare you for interviews and dealing with the competition. It can boost your confidence and allow you to find ways to promote yourself that feel comfortable and authentic too.
In short, career coaching can be great at supporting you through the process of a promotion or internal opportunity, putting you in a prime position.
You are dealing with a difficult situation or person at work
We spend so much of our lives at work, there are inevitably going to be times that we either don't see eye to eye with someone, or we find ourselves in a difficult situation. Career coaching can aid us in working through conflict situations and finding new approaches to deal with difficulties. It can help us see things from a new perspective, deal with our emotions, and take much of the accompanying stress away.
Sometimes we also need support to build ourselves back up after an incident or process. It can be hard to want to walk into the same place every day if we feel we are being viewed in a particular way or have to face something we'd rather forget. Career coaching can help you build up your confidence and allow you to find a way to be who you want to be once again, in a space that is non-judgemental and on your side.
In short, career coaching can help you work through difficult times, manage conflict and feel more confident.
You have been (or are worried about being) made redundant
Its a fact of many people's working lives these days that redundancy does happen - even to the best of us. However, it can be a hard blow and often affects people's confidence. Career coaching can help you with feelings of loss and uncertainty. It can help you come to terms with the reasons this has happened (and that niggling thought of 'why me?'). It can enable you to see things from a new perspective, look forward without fear, and put yourself in the best place to make your next move. Building confidence, getting your game together and feeling strong again. Career coaching will also help you directly prepare yourself for the opportunities ahead.
In short, career coaching can help rebuild your confidence and move forward to the future in a way that works for you.
You have (or hope to have) a job interview coming up
Career coaching is fantastic at helping with interview preparation. It never ceases to surprise me how the most talented and bright people can falter under the harsh lights of 'the interview process'. Coaching will help you gain clarity on what it is you want your prospective employers to see in you and find ways to ensure that will happen. You will work through issues you might feel uncomfortable about, find new ways of talking about yourself and your skills that are both engaging and comfortable. Even find fantastic ways to explain that 'gap' on your CV (or whatever it is that you personally were hoping they'd never ask!).
Interview processes come in all shapes and sizes. Some are stunningly long and feel like a marathon. Others surprisingly short, leaving little time to stand out and shine. Either way, coaching can help you feel like you have done your very best - and learn along the way.
In short, career coaching will help you prepare, build confidence, deal with potential pitfalls, and navigate your way through the interview process in the best way possible.
Whether it is one of the above issues, work/life balance, stress or career planning, think of career coaching as your own secret weapon in getting what you really want - and deserve - from your life and your career.
Share this article with a friend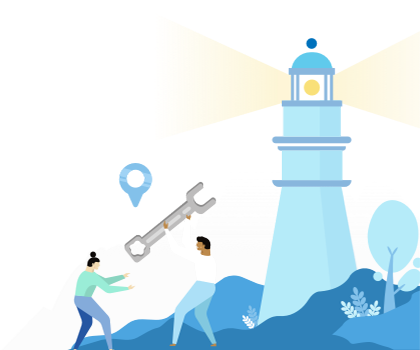 Find a coach dealing with Career coaching