Enhance your Personal Development and Create a Balanced Life
Many people find themselves so busy and highly focused in one area of their life that often the other areas that also matter to them in their lives, get very little attention.  Wherever their focus, whether it be on their family or career, relationships or finance, it results in the other areas being ignored and often this impacts their well-being.
This comes with a price; this "price" is unique to each of you.
In my opinion, the importance of a balanced life is that it helps us to be fulfilled in multiple areas; and, as so often happens, if one area of our life isn't going quite to plan, we can turn to those other areas that are working and use them to keep our heads up and help us pull through and bring back balance overall.
Typically, people tend to find that their lives are highly concentrated in one particular area, most often this is their career, and as such, it sometimes causes a negative impact on their health or in their relationships.
To create a balanced life it would require a little bit of time, focus and desire; where we want something, we're most likely to take action.

Here are 3 simple tips to get started:
Firstly, think about what area or areas you would like to include in your balanced life overall, this will depend on your priorities; areas you could consider include: family, friends, health, fitness, hobbies, relationships, to name but a few.
Secondly, take your time to think about a goal in each area, in other words, what would you like to achieve over time and what would help you feel there is greater balance in your life overall? Then think about some milestones that you can aim for along the way.
Thirdly, allow yourself some time to work on each area that you wish to change; in reality only a small amount of time will be enough to reallocate your focus and attention, and in this way you will naturally and easily begin to create a more balanced life.
These 3 simple tips are a starting point to help you bring about more balance in your life; and with time, you can make this an integral and on-going part of your life for as long as you choose. The aim is to enable you to have a more fulfilling life overall, and with fulfilment, we feel happier.

Life coaching sessions can be the ideal space to create that time to think; when you work with your own personal life coach it makes it so much easier and clearer to focus on yourself in a constructive, practical and judgement free way.
Share this article with a friend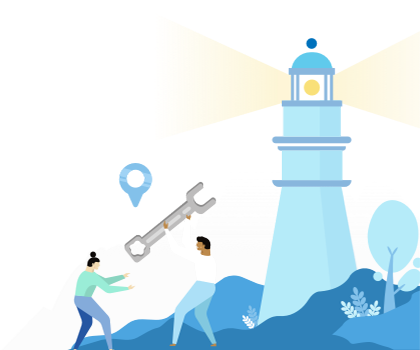 Find the right business or life coach for you