Redundancy coaching
Bouncing back after redundancy - your personal action plan
According to a recent People Management and CIPD survey, one in four UK employers expect to make permanent redundancies because of the coronavirus crisis. Here are some common feelings you may experience:
Lack of control: Leaving a job for any reason is a major life change, the lack of control that comes with involuntary redundancy adds an extra dimension which many people find hard to face.
Overwhelm: This can quickly spiral and lead to a feeling of being overwhelmed and 'stuck' with an inability to know what to do next or where to turn to for support.
Understanding your emotions
The major feeling that people describe when facing redundancy is shock.
You may have heard of the grief cycle and in the past associated this with death or the loss of a loved one. However, the feelings and emotions that you can experience from other major life changes, including redundancy, can cause a similar reaction. Here you can see the cycle of change work completed by Kubler Ross.
Many people find it helpful to see their feelings and emotions mapped out. Everyone is different and your path won't necessarily follow the curve, there can be backward movements as well as progression, but at least being able to look at this and understand that your reaction is as expected and seen as the 'norm' helps you to realise that you're not alone and can, and will, get through this.
Keeping a positive mindset
You know from the transition curve that you are likely to experience negative emotions, however working hard to maintain a positive mindset will help you to manage these and also be the difference that allows you to move forward in a positive manner.   
Support network
Having a team of people around you to support you through this time is essential. When I'm talking to clients I always refer to Ellie Goulding's song 'Army' - you want your own personal army around you for both emotional and practical support, as well as positivity and encouragement.
Self-care
Many people think that self-care is selfish and don't like the idea of putting themselves first, however, you're going through major change and all that this entails so you need to be looking after yourself, in whichever way works for you. The thought of a bubble bath with candles might not do it, but a good hour on your allotment nurturing your vegetables may hit the spot or taking time out to watch a good comedy – whatever works for you, build in self-care time as a priority!
Practicalities
Once you've got your head around the emotions and feelings, it's time to start getting practical and devising a personal plan of action.
Remember all of the tips though, for example, who from your support army will be able to work with you on each of these areas…
Finances
Getting to grips with your finances and really understanding your situation is the key to start your planning process.
Your first task is to review any redundancy monies, savings or financial support you have and how long this will sustain you before you need an income. This will enable you to see what is possible within the timeframes you are working to.
Your profile
Ok so it's time to be honest and ramp up your self-awareness in terms of what you have to offer. This isn't shrinking violet time, blow your own trumpet – what are your strengths, what is unique about you, what special qualities do you have that will help you to stand out?
Revisit appraisal forms, structured feedback, any psychometric assessments, ask your army for feedback and build a picture in your mind of you at your best.
Explore all avenues
Don't just jump back into the same mindset in terms of role or industry. 
After reviewing your financial situation, take some time out to really think about what you want. Remember the positive mindset and see this as an opportunity to review where you're currently at and where you would like to be in the future.
Write down all your options, they could include;
temporary work
similar job in similar industry
similar job in different industry
career change
starting your own business
gaining extra qualifications or further education
volunteering
early retirement
Any gaps?
Now that you're starting to have more clarity and a clearer picture of what it is that you want to go after, you can assess where you're currently up to. You should have a clear idea of your strengths from the work already completed.
Now, let's review if you have any gaps. Depending on your decided option, they could be big or small and are likely to be linked to your knowledge, skills or experience. 
What's your plan to resolve these gaps?
External support
Has your employer paid for any external support? If not, at this stage, it is worth considering investing in external coaching support. Benefits include helping you to;
make the transition as quickly and easily as possible
providing structure and focus
giving you the tools to compellingly market yourself
helping to build and maintain a positive mindset 
having a trusted and safe space to voice any concerns.
There could be other external support which may need more of a time, rather than money, investment. For example, building trusted rapport and relationships with one or two recruitment agents so that you are front of mind for any opportunities.
Setting some goals
By now, you'll have a good idea of where you want to be and what your end destination is, whether that's beginning a new role, starting your own business or completing some voluntary work to keep you busy.
You now need to start setting yourself some goals. You may have come across the SMART acronym previously and now that we've got an end destination in mind, it's time to start setting your goals in a manner that is;
Specific
Measurable
Achievable
Relevant
Time-bound
An example of this could be;
I am going to update my profile on LinkedIn to reflect the past three years of my working life and to demonstrate that I am available for work. I will clearly articulate what I am looking for and list my areas of expertise, with evidence and examples to confirm this. I will do this by [date] and will ask a number of my contacts to review my profile and provide me with any constructive feedback within a week of this date. I will then test my profile with the recruitment agencies that I have built a relationship with, having final sign off that I am pleased and confident with by [date].
Personal action plan 
Your personal action plan is your map of where you're going. You can now start to pull together your total action plan in terms of next steps, this will obviously be dependent on your chosen options and destination but here are a few things to be thinking of;
Is your CV (or about you section if starting your own business) laid out in the best manner, up-to-date and powerfully selling your knowledge, skills and experiences?
Have you got a laid-out plan for job hunting (or for getting clients) with an understanding of where to look, what approach to take, pre-prepared templates to use wherever possible and a process for keeping track of where you're up to?
Are you prepared for interviews (or new business pitches) with a good understanding of likely questions to be asked and practice in terms of being able to articulate why you're the best person for the role or job?
Are you active on social media, thinking about how you want to come across and your own personal brand, are you up to date on the key apps to use (for example, your LinkedIn profile)?
Are you networking in all the right areas, using your past contacts and support group to its max, whilst building new contacts and members of your army as you go along?
Going through redundancy can be a difficult time, however, many people, like you, can begin to see the wood for the trees and have a positive mindset when they are able to take some reflection time and compile a personal action plan. Wherever you're up to with your journey, I wish you every happiness and future success.
Share this article with a friend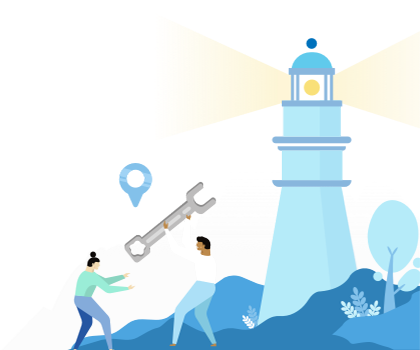 Find a coach dealing with Redundancy coaching