What is peer coaching?
15th April 2020, 7.30pm - 9pm
Positive Ways is founded on the fundamental assertion that more potential is unleashed when we co-operate, narrate, tell stories, and help each other learn.
Peers learn from each others' life, business, family, and career stories or experience. This collaboration is important in the modern fast-paced, dynamic, changing world filled with Volatility, Uncertainty, Complexity, & Ambiguity (VUCA).
The PW approach captures this in its Dynamic Experiential Narrative Theory (DENT©). A peer is useful when they are independently healthy, integrate with their social world, and are focused on a collective way forward.
DENT© terms these three concepts Solidity, Mutuality, and Purposefulness: thedentmodel.com
In this free online seminar, you will learn the following:
The three key concepts of peer coaching.
The DENT© approach - underlying philosophy.
The three key peer coach applications.
Please book your free place here and apply for your £20 voucher.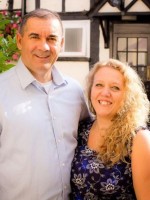 Keith is an experienced senior director, CEO & business consultant who now practices as an executive coach, adult educator & lecturer in business leadership, strategic growth & financial control. He volunteers as a therapist with PTSD sufferers.