>

Weathering the storm - taster coaching session with Karen...
Weathering the storm - taster coaching session with Karen Hayns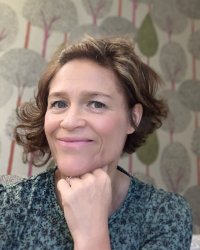 30th October 2020, 8am - 5pm
Free, but please get in touch to book your slot
Complimentary coaching day
The last Friday of the month is my complimentary coaching day. A golden opportunity to get in touch, take time out, and sample some coaching.  
As we begin to contemplate the last few weeks of the year and the run up to Christmas, you may be feeling very different for all the reasons we know. I wonder what this means for you, your business or team and those closest to you? Has anyone asked?  
The 31st October also marks the end of the government's furlough scheme and if this affects you, you may be wondering what's around the corner? Perhaps you're working flat-out and leading a re-structure? Or facing one? And just maybe, you're done with the prospects of more of the same and are toying with the idea of a complete career or lifestyle change? 
If any of these scenarios strikes a chord with you, then I'd love to hear from you. Just to get you thinking, one of my lockdown mantras is:
'You're not starting from scratch, you're starting from experience'. 
I love this because it's asking you to think about about what you've done and what you have to offer. Food for thought, don't you think? 
Who is this for?
Much of my work combines career and lifestyle changes with clients in transitions of all kinds. This includes folk moving from corporates, to those starting their own businesses, or perhaps already running one and those navigating new roles or leading business change programmes. 
Available times
Sessions are offered on a one-person or business basis, as follows:
8:00-9:00 am
10:00-11:00 am
12:00-1:00 pm
2:00-3:00 pm
4:00-5:00 pm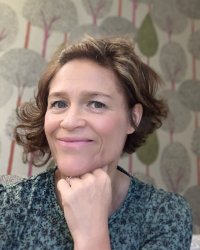 Karen is a Henley trained executive coach with a corporate background. Her clients are from all walks of life. She says the pandemic has got people thinking about their lives and work and are pivoting - the new buzzword for re-invention - following a significant period of change or difficulty. Appealing? Then do get in touch.