>

Weathering the storm - a complimentary coaching session
Weathering the storm - a complimentary coaching session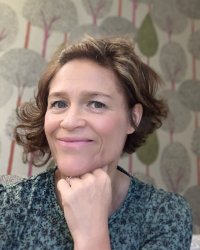 27th November 2020, 8am - 5pm
Free, but please get in touch to book your slot
Complimentary coaching day
The last Friday of the month is my complimentary coaching day. A golden opportunity to get in touch, take time out, and sample some coaching.  
Lockdown 2 may not feel quite like it did the first time around - partly because we've adapted to living and working very differently. Nevertheless, the personal and professional impact is still keenly being felt by many as we go to ground once more. What does this mean for you, your business or team and those closest to you as you contemplate the last few weeks of the year and beyond? Has anyone asked?  
Perhaps you're working flat-out and leading a re-structure? Or facing one? And maybe, just maybe, you're done with the prospect of more of the same and are toying with the idea of a complete career or lifestyle change? 
If any of these scenarios strikes a chord with you, then I'd love to hear from you. One of my favourite mantras is:
'You're not starting from scratch, you're starting from experience' (Biggs Burke). 
It's a great line because it's saying our experience counts - all of it - whether you're starting out, mid-career or a seasoned professional and I'm inviting you to think about what you've done, what you have to offer and the story you tell about it.   
Who is this for?
Much of my work combines career and lifestyle changes with clients in transitions of all kinds. This includes folk moving between industries, navigating new roles and those starting their own businesses. Or perhaps they're already running one and need/want to pivot.  
Available times
Sessions are offered on a one-person or business basis, as follows:
8:00-9:00 am
10:00-11:00 am
12:00-1:00 pm
2:00-3:00 pm
4:00-5:00 pm
You can contact me on 07887 824209, or email me at Karen@fpc.company. We can then arrange an appointment via Zoom or phone, whichever you prefer.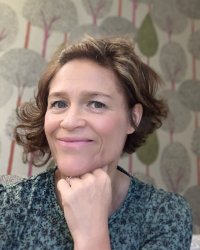 Karen is a Henley trained executive coach with a corporate background and her clients are from all walks of life. She says the pandemic has got people thinking about their lives and work and are pivoting - the new buzzword for re-invention - following a significant period of change or difficulty. Why not bring your thoughts to life with Karen?