>

Introduction to creative journaling
Introduction to creative journaling
14th April 2019, 1pm - 4.30pm
Clewards, Market Place, Charing, Kent, TN27 0LR
In this introductory workshop you'll learn about the overall concept of journaling and how to express your feelings through creative journaling and creative visualisation.
Creative journaling is a collection of images and words, used to express yourself, while creative visualisation is the technique of using your imagination to create what you want in life. You'll get to try out different styles and techniques and benefit from working in a group, which is always energising, supportive and fun.
The process of creating your journal will allow you to explore your thoughts and feelings in a relaxed, fun and interesting way. It's easy for everyone to do and doesn't require any artistic skills. You'll begin your own creative journal, which will be yours to take home.
Oprah Winfrey explains, "Keeping a journal will change your life in ways that you'd never imagine". It can be easy to lose sight of what you 'really' feel, think or want, but knowing this is key to understanding more about your true feelings.
Creative journaling allows you to do this. By using different mediums for doing this (colour, doodling, poetry, words, pictures, etc), observing what you are drawn to and reflecting on it, you will notice patterns and gain more insights into how you really feel and what you really want. This awareness will support you in bringing about change and moving you forward.
Perfect if you are looking for a way to explore feelings, understand yourself better or make positive change. Held in the quiet space of a Sunday afternoon, in the relaxed and cosy setting of Yvonne's home practice with friendly pets in residence! The small group format ensures you receive Yvonne's personal attention and benefit from the intimate ambience. A delicious, home-cooked vegan snack and drinks are included as well as a short relaxation session, to leave you feeling, relaxed and inspired. Groups limited to four people. Includes a creative journaling book.
Further creative journaling workshops will run throughout 2019:
Finding balance - Sun 7th April, 1pm-4.30pm
Hello Summer - Sun 9th June, 1pm-4.30pm
Hello 2020 - Sun 5th Jan, Sun 12th Jan and Hello Again 2020 Sun 2nd Feb, 1pm-4.30pm.
Parking in Market Place.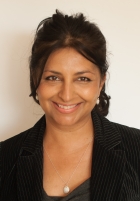 As a NLP master practitioner and life coach, Yvonne supports clients through change to give them more confidence, help them become 'unstuck' and move forward - keeping them focused, motivated and on track. Sessions are designed to open up horizons and create new possibilities. Yvonne also runs a range of inspiring workshops for positive change.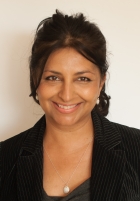 Hosted by

Yvonne Fernando