Home

>

How to build unshakeable confidence
How to build unshakeable confidence
Phone:
0844 776 4744 / 0794 606 3120
Date & Time:
27th April 2018, 12pm - 12.45pm
Email organiser
Confidence is knowing what you're good at, the value you provide, and acting in a way that conveys that to others. It is essential for success in work and life.
Have you always wanted to be more confident? Watched in awe as others don't appear to have any self doubt?
Is your lack of confidence holding you back?
Do you wonder how others seem so confident when you struggle with your internal doubts and fears?
In this interactive 45 minute webinar Jenny will share:
1. The steps to developing mental toughness.
2. How to eliminate self – doubt.
3. The power of defining your value from the inside out.
As a bonus you'll receive a:
List of resources to continue developing your confidence.
Discount on Jenny's online coaching programme – The Happenista project.
Replay of the webinar to listen to again at your leisure.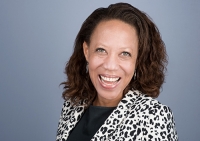 About Jenny Garrett
Jenny Garrett is an Award Winning Coach with over 11 years experience of running a global business.

Her mission is to transform the world for everyone, one empowered woman at a time. She uses her years of experience in coating and leadership to inspire and motivate people, working with them to deliver career and life-changing results.