Career coaching
3 reasons why job interviewers may be ghosting you
Picture this: you've been chatting with somebody for a while. Maybe you've exchanged a few messages, met up for drinks, perhaps more. You ping off a quick message one morning, only to realise the next day there's still… nothing. No response. They've just disappeared.
What is ghosting?
Ghosting is a term that has become more prevalent over recent years. In a romantic setting, it can leave us feeling confused, rejected, even angry. What went wrong? Did something happen? In many ways, it's the not knowing that hurts more than the rejection itself. The same can be said of job interviews
Ghosting job candidates
According to one company, an application-to-interview ratio of just 10-20% can be considered average, while 20-30% can be considered 'good'. Take a moment to let that sink in… Unfortunately, it doesn't get much better from there. More than half of candidates are eliminated from online job searches thanks to applicant tracking systems, and of those who get through to being viewed by humans? Out of the average 250 applications per job, just 2% are asked for an interview.
While we may be more familiar with ghosting in terms of romance, the application process for new jobs can be just as filled with it. After investing significant time and effort into online applications, phone interviews, multiple rounds of physical interviews, often completing one or more tasks for free as part of the process, candidates are finding that they are not failing to get the response that they had hoped for – they're failing to get any response at all.
An overwhelming 75% of applicants who have gone through the interview process haven't heard back from employers to let them know either way if they have got the job. Despite 82% of us expecting to hear something following an interview, many of us experience the frustration of being ghosted.
We explore some of the common reasons why companies may be ghosting you (and what you can do to try and combat this).
Why do some companies ghost applicants?
1. You didn't send a follow-up email – one hiring manager shared her somewhat controversial rule when it comes to applicants: if you don't send a thank-you email after your interview, she won't hire you. While many of us may worry about seeming overly eager, some hiring managers feel that a thank-you email shows two important things: that you want the job, and you're organised.
According to Business Insider, an estimated 95% of all Insider Inc. editorial applicants sent a thank-you note following their interview. Although some people feel this practice is outdated, others feel it is a good way to indicate that you are still interested in the position following your interview.
Forbes contributor Liz explains that following up after an interview can be one of the best ways for busy hiring managers to remember you. Seeing so many candidates with similar qualifications and an even playing field of experience can make it tricky to narrow down potential applicants. By sending along a personalised note, you can help push yourself back to the forefront of their mind, giving yourself that extra little boost.
2. The position has changed or fallen through – some applicants report waiting up to six weeks between their first and second interviews, with 60% of candidates quitting the process as it takes too long. It's unsurprising that after a week of radio silence, many assume they won't be hearing from the potential employer again.
If a company is hiring, they are often looking to do one of two things: replace an existing position, or fill a need that they did not previously have. During the course of the application process, potential employers may discover additional qualifications, duties, or experience that would benefit the role. In some cases, this can lead to them starting the process all over again with a tweaked job posting, new title, and updated requirements. It can be frustrating, but it can be better for you in the long run if they realise their needs have changed before the process can continue any further.
3. You may be the backup choice – it's not something we like to consider, but let's be honest: with how expensive the recruiting process can be, it's no wonder companies like to keep their options open. Is it pleasant from the other side? No. But we can see where they are coming from.
Companies may hold off on contacting you one way or the other in case their first-choice candidate turns down their offer, accepts another position, or it simply doesn't work out. If the first-choice candidate is successful, some recruiters may feel awkward about getting back in contact to let you know after time has passed.
What can I do to get past interview ghosting?
It can be tough but try to remember: it's unlikely that you have done anything wrong. While it can be helpful to go over the interview process again in your mind to see if anything stands out which could indicate you weren't quite what they were looking for, there are any number of other factors that could be affecting the process.
Developing your confidence, building resilience, and working towards improving your interviewing techniques can all be ways to strengthen your future applications with other employers.
Although we may feel upset, angry or disappointed after a lengthy interview process that amounts to nothing, holding onto those negative feelings can risk tainting future applications. By focusing on yourself and how you can continue to improve, you can help show your best side to potential colleagues and employers, helping cement a positive and memorable impression.
Share this article with a friend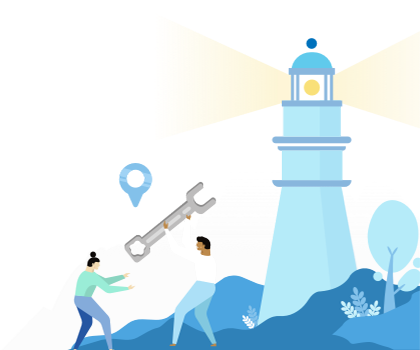 Find a coach dealing with Career coaching