Staff coaching
Five reasons to try business coaching
We ask life, career and business coach, Alice Stapleton her thoughts on what makes business coaching so valuable for clients.
1. Keeping on track
Coaching can really help you keep on track with your business goals. Sessions offer the dedicated time and space to clearly evaluate your business vision and strategy, and the specific steps you need to get there. In addition, by stating your goals out loud to yourself and your coach, it creates accountability and commitment, meaning you're more likely to achieve the goals you set yourself. It's very easy to make excuses and say you'll 'do it tomorrow' when you work on your own; coaching offers the opportunity to be held accountable for your progress – something that is hard to achieve on your own.
2. A source of motivation
Coaching can help you understand and overcome procrastination and maintain your motivation. Sessions help you become more self-aware of your way of thinking and how your patterns of behaviour may be holding you back from succeeding. A coach can then introduce you to effective tools, techniques and useful strategies to help you overcome these obstacles to help you be the most effective and proactive business owner you can be.
3. An objective and supportive voice
Working on your own can be an isolating experience. Family and friends don't necessarily understand, and meeting other business owners can often feel like networking rather than support. There's no one around to talk through your ideas, frustrations or highs and lows. A coach will listen to you and act as an objective sounding board, helping you to reflect on and learn from your day-to-day experiences.
4. Structure
Most business owners are quite creative and full of ideas. Coaching helps with the translation of these into action. Many people don't know where to start with some of their ideas. Coaching helps break ideas down into manageable steps so you can see clearly how to go about implementing your ideas in a structured way. Sessions can also help you examine your various business options and ideas in a logical, structured way so you don't feel so overwhelmed by the various directions you could go in.
5. Confidence and belief
All business owners have wobbles where they wonder what the hell they're doing. Fear can take over, leading to a lack of confidence in yourself and a wavering belief in the success of your business. Business coaches work with clients on their self-confidence, their self-belief, their business ideas and the success of their business. Coaching helps you to remain resilient to the ups and downs of running a business, and helping you to remain proactive, moving forward and with confidence and belief in where you're heading.
Share this article with a friend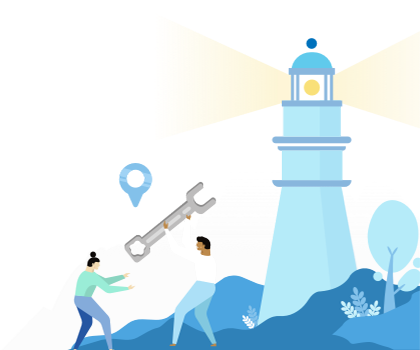 Find a coach dealing with Staff coaching