Maximising your happiness
Yes, there's work to do, meetings to attend, bills to pay and family to entertain. So it's not a surprise that you may find it difficult to recognise whether you are truly happy or not.
The key to happiness is the way you approach life. It's a state of mind – so bring it to every place you visit!
Here are a few ways that you can maximise your happiness:
Focus on your health
The foundation level of Mazlow's hierarchy of needs highlights our physiological must-haves. If you're not drinking enough water, eating healthily, sleeping well or exercising enough, you will not have enough energy to be happy.
Exercising can improve your health and happiness as is helps regulate your cortisol levels, which reduces stress. It also increases your endorphin levels, reducing feelings of anxiety and pain.
The bonus you gain from exercising is that you can feel better both mentally and physically. Whether you want to boost your stamina, gain larger muscles, or simply lose weight, exercising more often will give you more confidence.
Spend some time on your hobbies
It seems obvious that doing things you enjoy increases your happiness. But when you're on the football pitch worrying about tomorrow's meeting, it becomes difficult to truly enjoy and connect with your passions.
Getting easily distracted with future worries can sap the fun out of the best hobbies. Instead of truly experiencing them, we're passively living through them, waiting to go back to the real world where the more important things are.
If you aim to focus on one activity at a time, you will stand more chance of actually enjoying it, and becoming happy in the process.
Be more mindful of the small things
You've probably heard the saying "don't sweat the small stuff". Of course, it's a great statement to live by to a certain extent – you shouldn't let the minor things in life bring you down. But when it comes to the small, positive things in life, you should definitely pay attention to them as much as possible.
Try to appreciate the smell of the spring flowers, freshly cut grass and the sound of the birds singing in the morning.
Even though these small things might not seem as amazing as they did when you were a child, if you truly focus on the beautiful nature of it all, you might be able to regain that amazement back.
Share this article with a friend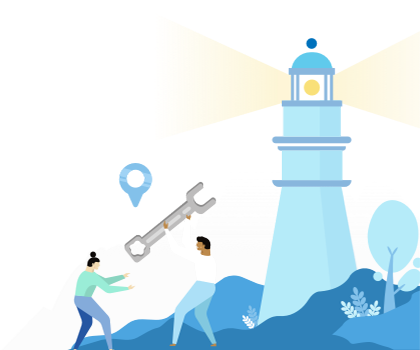 Find the right business or life coach for you