Personal development
Famous failures – Your inspiration for success
Even the most successful people suffer from massive setbacks. We explore a number of high profile people who have failed and bounced back that will inspire you to be a success.
Failure occurs all the time, be it in school, your career, within family situations or even when doing household chores. Sometimes we just want to throw our hands up in the air and give up. Instead, try to remember that if you endure and survive the ordeal, you will become a better person because of it.
Here are a few famous examples of people who can inspire you to keep going:
J.K. Rowling
Harry Potter author J.K. Rowling outlined the importance of failure in a speech at Harvard. Why? She had failed too. Rowling said:
"I had failed on an epic scale. An exceptionally short-lived marriage had imploded, and I was jobless, a lone parent, and as poor as it is possible to be in modern Britain, without being homeless. The fears that my parents had had for me, and that I had had for myself, had both come to pass, and by every usual standard, I was the biggest failure I knew."
She explained that enduring and coming out of this failure made her a stronger and more determined person, and also attributed this to her success.
Steve Jobs
Ronald Wayne, Steve Wozniak and Steve Jobs founded Apple in April 1976. Now it's a $2 billion enterprise with over 4000 employees. Yet Steve Jobs was fired from the company he began. The time away from the job he loved made him realise his passion outweighed his disappointment of failure. He then embarked on successful ventures with NeXT and Pixar, before he eventually returned to Apple as CEO.
Speaking in 2005, Jobs said:
"I didn't see it then, but it turned out that getting fired from Apple was the best thing that could have ever happened to me."
Bill Gates
Bill Gates has been famously quoted saying: "It's fine to celebrate success but it is more important to heed the lessons of failure."
Gates is the perfect example of this – he dropped out of Harvard and co-owned a business called Traf-O-Data that failed. He champions the process of learning from failure, rather than beating yourself up about it.
If you feel you need help navigating through life's failures, a life coach may be able to help. To find a life coach in your area, please use our advanced search tool.
Read and comment on the original Lifehack article.
Share this article with a friend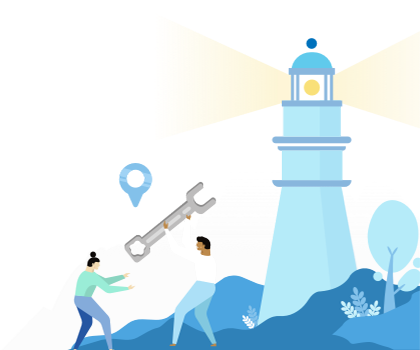 Find a coach dealing with Personal development