Health coaching
A healthy start to 2012
We all resolve to begin a New Year more healthily than we ended the last one, but often we set unrealistic and unreachable goals that mean our good intentions do not last long. Below are a few tips on how to boost your health and well-being in ways which can be easily integrated into your everyday life.
Sleep well
It is the most repeated advice in the book but nevertheless it is true. Sleep helps to maintain optimum brain functioning as it gives the brain the opportunity to renew.
The simple act of bringing forward your bedtime by 20 minutes each night could make the world of difference, leaving you feeling refreshed and as bright as a button in the morning.
Take a walk
Its common sense that walking will help you to stay fit and healthy as well as meaning that you ingest a great big gulp of fresh air into the lungs and you get a daily dose of melatonin.
20 minutes a day of brisk walking should be just the ticket.
Take the stairs
Your office or flat may be on the top floor but it's still no excuse to use the lift or escalator everyday. This is such a simple addition to your routine and even though it may only result in a minimal difference, over a long period it could really help to improve overall fitness levels and encourage mobility.
Taking the stairs will also help to tone up your calf and buttock muscles.
Make your own lunch
The tempting treats on offer in the staff canteen or vending machine can make eating healthily at work a struggle.
Making your own packed lunch won't take you long and as well as meaning you'll be eating a healthier diet it also could save you money.
Brown pasta salads, soups and sandwich's made on wholemeal bread are all great options.
Cut down your alcohol consumption
Do you reach for a wine glass as soon as you get in the door from work? Whilst it is true that alcohol can help you to wind down after a long day, introducing a couple of 'dry days' to allow your body to recover means you'll be consuming less calories and you'll probably feel a little more spritely in the mornings.
View and comment on the original ivillage article.
Share this article with a friend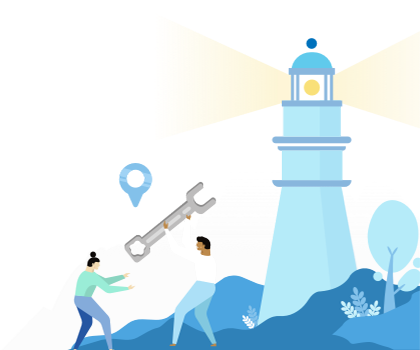 Find a coach dealing with Health coaching