Health coaching
Girls on the go: a quick guide to safe cycling
Last year 1.3 million new cyclists hit the streets of Great Britain as more and more workers opted for a healthier morning commute.
As the pressure peaks for getting Britain green, an increasing number of commuters are choosing the bicycle over the car, bus or train. As well as helping the environment, cycling is an excellent form of exercise. It is thought to burn approximately 300 calories per hour and due to its low-impact nature, is recommended for those suffering from health problems such as joint pain.
Although the recent surge in popularity has contributed to the hugely lucrative £2.9 million cycling industry, it has also possibly contributed to the 3% rise in nationwide cycling casualties.
Tragically, 12 cyclists have been killed this year in London alone. In 2009, 8 out of the 9 cyclists killed were women.
It's no wonder then, that many women feel apprehensive about the idea of donning the lycra, saddling up and dodging the school-run mums in their deadly 4X4s every morning.
There are a few quick rules to remember for navigating dangerous roads- without ruining your hair before work.
The most important thing to remember when cycling, is safety. Find a good helmet that fits well and offers enough ventilation to keep your hair well aired and sweat-free for the morning meeting. Wearing reflective clothing is also a good idea.
Although not particularly stylish, a high visibility vest will ensure you're noticed by passing buses and lorries which, being high up, may otherwise miss you. There are also reflective bicycle clips and armbands available for a more understated look.
You can often request funded cycling training through your local borough. A qualified instructor will teach you about road safety and particular cycling rules that could end up saving your life.
As long as you wear safety equipment and stay alert, cycling can be a fantastic way to get around while getting fit for free.
If you are considering a healthier lifestyle, you may wish to consult a Life Coach. Please use the search tool on our homepage to find a Life Coach near you. 
View the original London Evening Standard article
Share this article with a friend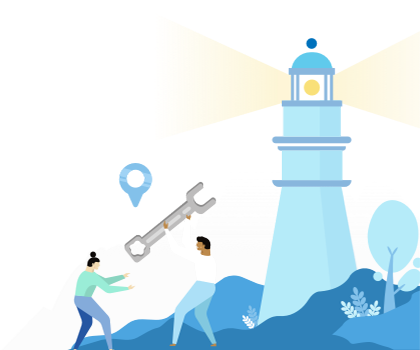 Find a coach dealing with Health coaching