Rediscover your motivation with Life Coach Directory
With National Motivation day just around the corner, Life Coach Directory explores the key tools to rediscovering your motivation and making life-changing decisions.
There's a reason why National Motivation day (1st July) takes place halfway through the year. Six months after mapping out New Year's resolutions, many will have seen their motivation slip off the radar, and along with it their personal goals and visions for the future.
Sometimes life can dampen the resolve to keep working towards goals. Whether it's dull, mundane routines or difficult challenges, it can be easy to lose sight of success. Motivation is key for providing the strength and sense of purpose needed to push people through these setbacks – helping them to venture beyond their comfort zone and make the most of every opportunity in work and personal life.
So how is it possible to set achievable goals and maintain the level of motivation needed to stay on track several months down the line?
Life Coach Directory speaks to professional coach, Rachel Coffey1 who specialises in supporting and guiding clients through motivation and personal development coaching.
Speaking about motivation and how to rediscover it, Rachel explains that rather than simply focusing on what we want, we should "create a need to achieve".
Once there is a real need for something we tend to become very resourceful and determined in order to achieve our goal", she says. "A genuine need creates an automatic sense of motivation and our goal moves from being a pipe dream to something we are planning and actively working towards achieving."
Ultimately, motivation is unique to each individual – what motivates one person may not motivate another – so identifying personal needs allows a person to discover and maintain a sense of direction and purpose that is meaningful to them. Rachel adds that creating a need to achieve will also provide a bigger sense of satisfaction once a goal is met.
Setting life-changing goals
Goal setting according to Rachel is primarily a means of "making a decision to do something and then doing it". These decisions need to be clear and specific and above all, achievable. This is crucial for maintaining motivation and ensuring higher chances of success.
"It's simple, if we don't feel inspired to achieve our goal, it will hold very little interest for us long term," Rachel explains. "If we don't perceive the feeling of fulfilment at the end of our hard work to be something we really think is worth the effort, we are not going to feel motivated to do the things that will get us there."
In order to set achievable, life-changing goals, Rachel recommends the DISC method:
D – Decision.
I  – Informed.
S – Specific.
C – Clear.
Decision making
Making a positive and firm decision is key to goal setting, as it eliminates any sense of uncertainty that may hinder motivation to start doing it or stay on track. Many people may worry about what they might do or should do, but making a precise decision sets a path full of purpose and confidence.
Be informed
Research is important for gaining valuable insight into all aspects of a particular goal. Having an understanding of what is being pursued can help to prevent any unexpected hiccups that may dampen motivation along the way. Research also allows for the modification and shaping of goals to ensure they fit a particular schedule – enhancing chances of success.
Be specific
According to Rachel, a clear and distinguished goal "makes it feel more real and personal". She explains that weight-loss, for example, should be accompanied by a timescale and a specific goal weight to ensure it can really be achieved. Being specific also makes it difficult to cheat and fall short of a goal halfway through achieving it. "You won't be able to kid yourself that you have made more progress than you have," Rachel says.
Be clear
A goal that has clarity will be far easier to stick to. Being completely honest about personal motives and what needs to be achieved is empowering and inspiring, and will ultimately boost chances of success. Alternatively, working towards a goal for reasons deemed 'acceptable' to others and not personal could be demotivating.
Here at Life Coach Directory we list professionals who are dedicated to empowering individuals to make, meet and exceed goals in both their personal and professional lives. Our aim is to inspire and help you on your journey to becoming happier and more fulfilled, so visit us today at Life Coach Directory to discover a whole new meaning to life.
References
[1] Rachel Coffey is a London-based life coach specialising in motivation coaching.
Share this article with a friend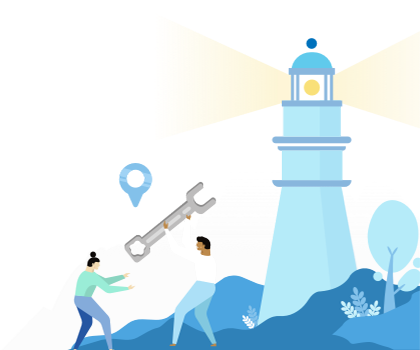 Find the right business or life coach for you