Career coaching
Practical tips for online interviews and meetings
Whilst homeworking, being furloughed and faced with job uncertainty, this may be a time to re-evaluate what you want to do and how you want to work, a time to explore new opportunities.
In applying for a new role or promotion, in these times of social distancing, you are likely to be interviewed by phone and/or video. In addition to all the usual preparation, there practical considerations when being online.
Whilst this article mainly refers to interviews, the guidance is also applicable to online meetings.
What's behind you?
Your interviewers will be able to see behind you, so take care what they can see. If you have pictures, photos, notices on the wall, ensure they are not going to distract or adversely affect your chances. It will depend on the content and the message. You may be proud of a photo of yourself with a celebrity, and it may trigger a conversation, but is it the right conversation?

A busy backdrop can either distract the panel or they may be positively intrigued by your environment. It's generally thought that a neutral background is advisable. Clutter or an unmade bed will tell them you're disorganised. I was told one story about a candidate whose screen gave the interviewers a wonderful view of his loo! Not the best start to what you hope is the next step in your career.
What's around you?
The environment is important for both you and your interviewer(s). Here are some questions to ask yourself:
"Will I have absolute privacy?"
"Am I expecting a delivery?"
"Could a child, partner or flatmate rush in and make a noise?"
"Will the puppy plead for my attention?"
"Is the sound on my phone switched off?"
"What else or who else could interrupt proceedings?"

Unexpected disturbances as well as papers and other items on the table near your screen, will distract you and the interviewer(s) and interrupt your flow and concentration. Unless you live on your own, ensure others know you have a private meeting and not to interrupt you. Check that they will answer if you get a home delivery.

You may want access to a few notes, such as useful statistics, to refer to, but writing your answers and reading from a script won't impress. They want to see how you respond in the moment, how you think on your feet, so at least appear like you can, albeit you've prepared thoroughly beforehand.
If you do want to consult some notes and look down for a moment or at a different screen/device, explain that you're going to do that eg. "I'm making a few notes as we speak" or "I'm having another look at your website", otherwise the people at the other end may think that you're distracted or simply uninterested since they can't see what you're looking at.
What about you?
How are you dressed?
Can they see you clearly?
What about your body language?
Dress as if you're going physically to an interview and according to the culture of the company, such as formal, smart casual, reserved or flamboyant! However, dots, stripes and bright patterns can dazzle the eyes. A smart shirt or blouse and jacket can look good, but wearing them with pyjama trousers is risky in case, as unlikely as it seems, you have to stand up.
Make sure the light is just right so people can see you, neither too dark nor too light.  Pay attention to your body language that it's relaxed, open but not overly demonstrative as it will fill the screen. It helps if you have space behind you and are not literally up against the wall, so you can breathe and don't disappear into the background. Get good eye contact, without glaring or staring and avoid looking away or up to the ceiling. Look confident, smiling and calm.
Be an active listener, showing that you're listening, nodding or smiling appropriately, engaging with the panel.


Will the technology work?
So many people are zooming around these days!
Whether you're familiar or not with the technology such as Skype, Zoom or Facetime, it's wise to check it's working and that the internet is on full power. It's worth doing a practice run with someone who is used to the technology and can give you helpful feedback on how you come across, how you look and how you sound, and whether the environment feels right.
Practise sharing your screen too in case you need to give a short presentation or show some information and be aware that the other person(s) can see whatever you have open on your screen.
Choose the documents you want to share in advance, minimise them, when ready click share screen, minimise Skype and maximise the document, at the end minimise the document and maximise Skype, close share screen. Ensure your finances, personal and business exchanges are not open for the 'world' to see!
Video calls are a big drain on your laptop battery, so it's best to have it plugged in and charging for this important call. You don't want it to go blank as you're about to answer this question: "So what is your greatest strength?" or as you're about to tell your boss you've hit sales targets against all the odds!
Be prepared, be proactive and be positive
As well as these considerations, prepare in the usual way, researching the company, working out likely questions you'll be asked and how to answer them. Consider what questions you have for them too. Treat it as if you're going for an interview, or to a meeting, but without the hassle of travel, create a great relationship and look like you're enjoying the occasion.
Share this article with a friend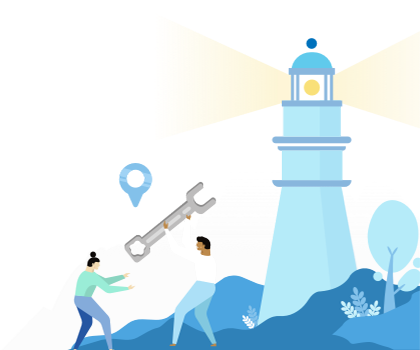 Find a coach dealing with Career coaching