Career coaching
Changing career amidst COVID-19
Has COVID-19, notwithstanding the terrible wider impact it has had globally, lit a fire in your belly to want to take the plunge and try something new?
For some, this period has led to experiencing furlough for the very first time, whilst others face redundancy. For others still, frustration in their current role has led to curiosity about the career opportunities at this time. Perhaps it is more time at home that has led to more curiosity about the job market.
What I have noticed is that people are ready – upon more time for reflection – to pause, reflect and review their careers. More are keen to re-invent themselves or join an organisation that promises better leadership and career progression.
If this is you, if curiosity has surfaced, what can you do?
Tips for changing your career
Do pause and reflect. Think carefully about what it is you want to do and understand why. Ensure you are ready emotionally and mentally. Be fair to yourself if your instinct is actually to slow the career change plans down. 
Fully understand the industry or organisation you are ideally looking to join. This includes researching as fully as possible to understand if it aligns with your values and ambitions. Has it made redundancies or put staff on furlough in the past 2-6 months? If you're going to make a change, make it worthwhile. Research websites, follow industries, relevant people and companies on LinkedIn or other social media, try to connect with someone in the field. If you have contacts, find out how they can support you.
Review your CV. Re-draft your CV to highlight all skills and attributes – really think about this. Be prepared to have more than one version of your CV to use as your foundation document for applications especially as you are likely to have to tailor this for all applications. Spell check your CV and have someone you trust to read over it. Even if you do not use your CV now, why not have it available for when the time is right?
Read job descriptions thoroughly; pay attention to the language used and reflect this in your application to create matches. Be sensible – if you do not tick most of the required criteria, ask if it is in your interest to apply or whether your time is best used in an alternative way. If the job requires extensive travel and you are not keen on this (especially after lockdown is lifted), be true to yourself.
Be prepared to upskill for the type of role you want.
Design a career strategy with the help of a professional. If you are unable to invest in professional help, I suggest reflecting on what you believe you want from your future career. Write down the goal and understand why you want this, what it will give you (emotionally and practically as well as financially perhaps) and when you want it. It is not set in stone but it provides an overarching plan.

Next, consider where you are now in relation to that goal. What is the first step towards that goal? Is it upskilling or research or perhaps investigating the sector? If you are looking to set up your own business, what will this mean – talking to the bank? Reflecting on the timeline?

Take time to consider some further steps you may need to take along that strategy - what are the milestones that will help you to know you are moving in the right direction? Review this weekly to begin with, then monthly. Find something or someone who can help you to remain on track whilst allowing for change and flexibility with any timelines.
Here's what not to do:
Do not rush your research.
Do not rush applications.  
Do not rush into a career change.
Do not over-complicate the style of the CV; too many colours are not necessarily appealing for office-based jobs. Different fonts and font sizes should only be used if they serve a purpose.
Do not attach a photograph of yourself to the CV unless requested.
Do not dismiss opportunities that you traditionally do not see yourself fitting into – this is the joy of reflecting. It gives you space and time to see how your skills may translate to a new sector. I coached a director of a charity who wanted to move into a corporate role but one that was still meaningful and aligned with her values of ethical business.

Having identified together, her fullest skill-set, addressed confidence and other relevant barriers, re-drafted her CV to align with the job description whilst remaining true, and then practised interviews, she secured the job she wanted. It was in an entirely different sector. She also committed to upskilling before the interview process was complete, showing her commitment to the change.  
If you would like to explore a career change, or anything career-related through coaching, search Life Coach Directory for information and to find a coach that resonates with you.
Share this article with a friend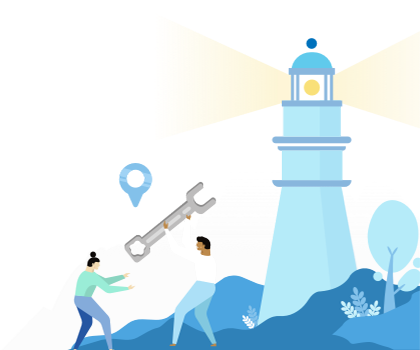 Find a coach dealing with Career coaching