Home

>

The three pillars of effortless marketing – how to fill...
The three pillars of effortless marketing – how to fill your coaching practice with ideal clients
11th July 2019, 3pm - 4pm
Life Coaches, NLP Practitioners and trainees
Another great speaker booked for our next CPD business building event on Thursday 11th July at 3pm UK time, when you'll meet the cool and on-trend Jonny Cooper.
He wants to meet you if any of these questions apply:
Are you a coach with REAL expertise to bring to the world?
Do you feel overwhelmed with the task of finding enough clients?
Are you sick of seeing others accelerating away from you?
Do you KNOW you're worth WAY more than you're currently earning?
Are you ready to do something about it?
In this exclusive webinar, best-selling author and client attraction expert Jonny Cooper will share the secrets of his multiple six-figure coaching practice. He will also lay out the exact process you can use to create the same.
Jonny also has a very special offer for IAPC&M members who are ready to go deeper and work directly with him.
There'll also be an opportunity to join Jonny's small-group, high-impact client attraction blueprint programme at a substantial saving.
Reserve your hot seat now and learn from an expert who's already achieved major success - https://zoom.us/webinar/register/WN_S1UsdWmLRmaPBacGcxeQLQ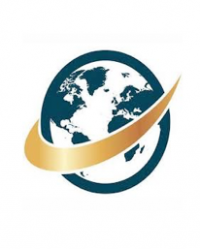 The International Authority for Professional Coaching & Mentoring (IAPC&M) are proven experts at accrediting individuals, training providers, corporate in-house programmes and universities within the field of coaching/mentoring. Through accreditation, we build trust in the coaching and mentoring profession for the benefit of everyone.