Retirement
Retirement villages – the modern way to care for the elderly
Whilst retirement villages may not conjure up images of glamorous or homely living, what they could offer is an ideal solution to a social care system that is currently in crisis.
Willicombe Park is a retirement village in Tunbridge Wells and is home to a number of elderly residents including Leslie and Joanne Wolfendale, both 89.
Whilst the couple may not have been thrilled to sell their family home and move to the village in the first instance, they now describe it as the best move they ever made.
"We have lived all over – Berkshire, Cheshire and south Wales. But we have never regretted moving here." They said.
The couple now live in the 67 home village and they have access to a gym, swimming pool and restaurant all of which are onsite.
"I didn't think we would ever move to a retirement village, but when you look at the facilities and the way it promotes independent living, we started to think differently," Said Leslie.
The couple also raved about the activities available in the village, which include Tai Chi, aqua aerobics, yoga and exercise classes to name a few.
Health and independence is really promoted in Willicombe Park, the couple explain, and there are also a whole host of social events and themed nights which give the residents the opportunity to meet one another and remain socially active.
Whilst residents are encouraged to do things for themselves for as long as possible, an in-house care team are on call to offer help with tasks such as washing, dressing and eating, and bins are collected and meals delivered if needed.
Nether of the Wolfendales require this level of support yet, but it is a comfort to both of them to know this can easily be arranged with no upheaval or stress.
According to research carried out by York University, these kinds of villages are having a hugely beneficial impact upon the health of those who live in them.
A reduction in the number of falls, and a greater sense of well-being due to less social isolation were just two of the benefits cited.
The additional attraction of these villages is that they offer the elderly a way of remaining on the property ladder.
As it stands, many elderly individuals who require care are left with no other option but to sell their home to foot the care home bill.
Retirement villages however could be much more affordable and mean that elderly individuals aren't left with nothing.
The Willicombe apartments are currently going for between £200,000 and £350,000, and whilst maintenance fees for gardening and window cleaning etc. are high, it still remains the better option.
If you are looking to retire either with your partner or on your own then it is worth considering your options in advance. Living alone can be lonely and being with your partner 24/7 can be a shock to the system after you were used to only seeing them between work for years.
Visiting a retirement coach will give you the opportunity to discuss and consider all of the options, and also all of the possible outcomes on both a physical and emotional level.
For further information about retirement coaching please visit our fact-sheet, or to contact a coach directly use the search tool located on the homepage.
View and comment on the original BBC News article.
Share this article with a friend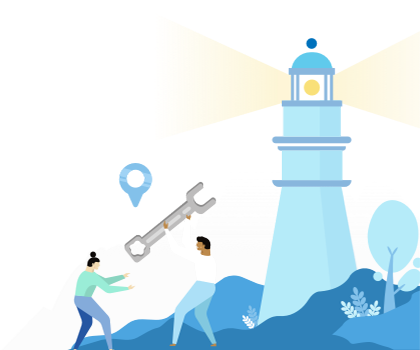 Find a coach dealing with Retirement