Confidence
How to deal with imposter syndrome - make it work in your favour
The fear of "getting found out" is something most of us have experienced at some point or another. The term 'imposter syndrome' first came to light in 1978 and has been haunting the lives and careers of high achievers ever since.
You feel as though you've fooled everyone to get where you have got to. You live in a constant state of fear that everyone will soon discover you are not qualified to be there. This concern often holds you back when opportunities present themselves because you are worried you haven't got what it takes.
There are many resources to speak of the origins of imposter syndrome. If you are experiencing it, they may be of interest. However, you may have just had enough.
I would like to address how you can practically re-frame imposter syndrome to make it work in your favour. Start taking those opportunities and have the confidence to know you deserve to be exactly where you are.
Interpersonal skills
This phrase is often used too freely – they are not a given and some people definitely need to work on them. It would appear, however, they are a natural trait in people who suffer from imposter syndrome.
When you feel that you don't belong, often there is a desire to prove yourself. In a study conducted at The Wharton School, in-training doctors who were suffering from imposter syndrome were found to have better listening skills, asked better questions and displayed more empathy towards their patients.
Ability
Very often our 'lack of ability' is not based on fact but on a belief we have created. In the same study, it was noted that there was no significant difference in skill between those who suffered from imposter syndrome and those who didn't.
However, if you do perceive there is a skills gap, people tend to work harder in order to close that gap. It spurs you on to improve, side-stepping complacency. The net result would actually be enhanced performance.
Motivation
"Use fear as a tailwind, rather than a headwind." This is one of my favourite quotes and comes from the record producer and entrepreneur Jimmy Iovine.
In this context, the fear of being found out can dramatically increase your motivation to succeed. Use it as the rocket fuel to propel you forward. Also, imposter syndrome is a clear sign that you are outside of your comfort zone - and what happens there? Growth. Fear finds us when we face something truly important. Harness that and use it.
Preparation
If you are worried about not succeeding or being found out, it is possible that you are very good at preparation. Assessing risks, anticipating what could go wrong and nailing your preparation in advance of a meeting or presentation. By identifying potential road bumps, you can more successfully strategise how to get around them in advance.
Who not how
If we are unsure about ourselves, we seek help and support. Being clear on what you are not great at can help you to delegate. Whether you have a team or work alone, who is there in your network that can support you?
You are good at many things, but you can't be good at everything.
External eyes are much better at seeing our blind spots. This could be a great opportunity to work with a mentor or coach. When the world's top athletes win trophies, they don't fire their coaches. They double down on their training. Be clear on the facts of what you can do best and bring in people to help elsewhere.
Ego driven arrogance doesn't usually elicit much warmth, support or respect from people. For those of us who sometimes feel the pinch that we might get found out for not being enough, consider that it is highly likely you operate from a place of openness, collaboration and solid preparation.
 
If that imposter feeling is stirring within, see if you can't use it to your advantage. 
Share this article with a friend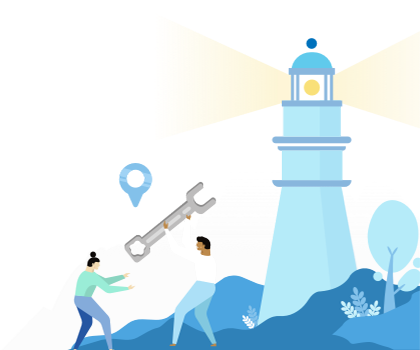 Find a coach dealing with Confidence