How to choose the right coach for you
You're probably looking at Life Coach Directory because you are considering working with a coach to help you make changes to your life. A coach can support you in gaining greater insight, so you can consider more options and perspectives.
We can assist you in prioritising so you can gain clarity, focus and stop going around in circles. We can help you with those unwanted thoughts and feelings that may have been causing procrastination and have been holding you back. And we can assist you in doing all this more effectively and efficiently than if you were to do it alone. Congratulations, considering coaching means you are willing to do your utmost to achieve your goals!
So, now you have decided to work with a coach, and you are raring to go, but you have been hit with the minefield of choosing who to work with. You work hard and have a busy life and you want to invest your time and money wisely. Here are some tips to help you choose the coach that will suit you the best:
Rapport
One of the most important deciding factors when choosing a coach should be your relationship with them. You need to be able to trust your coach so you feel happy to confide the thoughts and feelings that may be holding you back from what you want to achieve.  
Different people like different approaches. Some people want a coach who is approachable and friendly, others like there to be humour and enthusiasm, and sometimes you may want a coach who will 'kick your a**' if you don't take action. You may want a coach that is completely different to you so they can help you consider different perspectives and challenge your thinking patterns. On the other hand, you may want a coach who is similar in personality to you, because you feel more comfortable with them.
Most coaches will offer a free consultation or discovery call. This is a chance for you to find out if they are the right coach for you, to see if you feel a connection and to ask questions. Before you talk to a coach consider,
What kind of approach would I prefer? Who would I work best with? What kind of coach would suit me best?
Qualifications
Coaching is currently unregulated, meaning anyone can call themselves a coach with no qualifications or experience. This can be disconcerting and makes your decision even harder. Some coaches are members of associations that require certain qualifications and coaching hours to join. Although this is no guarantee that they are a good coach it does however tell you that the coach has fulfilled these requirements and has obtained a particular level of training and experience.
However, I hear of more and more coaches not renewing memberships due to increasing fees or because they may not agree with certain policies. So, just because a coach isn't a member doesn't mean they aren't qualified enough. As a coach I am constantly reading, learning and broadening my knowledge to enhance my practise and keep up to date with psychological developments. You could ask the coach,
What learning have you received and continue to receive? How do you continue to develop your skills? What courses have you undertaken?
Experience
You may also decide to look for a coach that has a particular expertise in the area you want to work on or that can relate to your experiences, such as anxiety, confidence, relationships, career, retirement etc. 
I often work with people who have had therapy for anxiety or OCD and have made enough progress in recovery to set new life goals, like getting back to work, starting new relationships or taking up a hobby. This is because I have OCD, and understand the current recommended therapies, allowing me to align my coaching practices so they compliment the theory, tools and techniques used in these therapies.  
For example, a lot of coaches use positive thinking techniques, and these can be great! But, used in the wrong context with people who have OCD, can actually be detrimental to their recovery. So if you have a particular need, background or requirement, you may like to work with a coach who has experience in that area and who might even have struggled with the same things you do. 
On the other hand, you may prefer a coach who has no experience in your particular area, so they have no preconceived ideas of your goal. I have worked with clients who have set up professional businesses such as photography, design or baking. Since I have no professional experience of working in these areas, I could help my client generate new ideas, think outside the box and see things from other perspectives.
Coaching from a 'novice point of view' helped them tailor their business for their target market. Or you may decide you need someone who 'gets it' so you don't need to explain the details to them. Consider,
Do I need a coach who is experienced in the area I want to work on? What experience do I want them to have? How would their experience in this area be relevant to my goal?
Price
One of the first questions people ask is "How much do you charge?" Your future is important to you, but you may also have a budget, and of course you want to stay within it. Price is a tricky one. On average most coaches charge between £40-£150 per session, but there are some who charge more. 
Price doesn't necessarily determine how good the coach is. I have worked with some excellent coaches who charge a relatively small amount because they want to make coaching affordable for their target market. I have also met coaches who charge an absolute fortune, and their clients are more than happy to pay. 
The overall price may also depend on the number of sessions required. It can be difficult for a coach to tell you how many sessions you will need to achieve your goal. We simply cannot tell you, it all depends on how quickly and how much action you are willing to take. It may also depend on what has been holding you back so far.  If you have a lot of difficult thoughts, feelings and critical self-talk then it may take a little bit more time to help you take action. 
However, you could ask your coach how many sessions on average their clients have. I have clients that have achieved their goals after two sessions but on average most of my clients have between five and six.
A lot of coaches charge up front for a group of sessions. This isn't designed to tie you in, it's to make sure you are committed to the process. Clients don't always see the benefits of coaching after one or two sessions but after five or six have really begun to notice the difference.
Personally I don't do this, I charge per session. A lot of my clients aren't big businesses, their goal is often to change jobs or careers, and therefore money is uncertain. Quite frankly, I tried charging per session, and it worked. People didn't drop out and they liked the control it gave them. Charging per session also allows my past clients to come back for 'top up' sessions if they ever think they need it.
When considering price ask yourself,
How much am I prepared to pay in total for my coaching? What is achieving this goal worth to me? How do I want to pay?  Am I prepared to pay upfront or would I prefer to pay per session? 
Don't be put off if you can't find their phone number or when you do, it goes straight to answer machine. When I first set up as a coach, I put my phone number everywhere, and you guessed it, I was inundated with people trying to sell me stuff. I got some very 'dodgy' calls and scams. Now I let unknown numbers go to my answer machine.
So please, if you want to communicate with your potential coach, leave a message, and if you don't want to leave your number (perfectly understandable) then email them or message them on social media to arrange a quick chat.
Location
Location is relevant if you want face to face coaching. Face to face coaching is brilliant, and I love it, but most of my clients are from elsewhere in the UK or from the USA. If you want to work with a coach face to face then, for safety reasons, meet in a public location. Also bear in mind that face to face coaching may be more expensive as the coach may need to charge for travel expenses and time.
About 95% of my coaching is now done online through video conference. Since the pandemic even the most non-tech individuals are becoming better at using things like Zoom and Skype. The great thing about technology is that you can work with a coach from anywhere in the world, so you can find someone that is the best fit for you. Consider,
How do I want to work with my coach? How comfortable am I using technology? Is my broadband speed good enough? Am I likely to be distracted if at home? 
I have clients that still like to talk by phone, so don't feel under pressure to appear on video. Seeing a client's body language can tell us a lot, but if you would prefer to use the phone then that's okay too.
Sometimes clients tell me they want to talk on the phone because they worry they might get emotional. Well I can tell you that a huge amount of my clients get teary. Don't worry, coaches are used to it. In fact, as a coach I actually like it when my clients get emotional (don't worry I'm not some sort of cruel monster). It means they trust me, and that we have touched on something that is important. Some of my best, most effective sessions have involved clients getting emotional.
Be wary of cures and fixes
Some coaches will disagree with me on this, but personally I think that any coach, therapist, counsellor or mentor that guarantees that you will succeed is deluded. Coaching is reliant on you! 
Your coach cannot guarantee that you are going to take action. Even if all our clients before you have achieved their goals, we still cannot guarantee that you will. This is because coaching takes commitment from you, you must be willing to take action, we cannot do it for you, or wave a magic wand. However, we will be there to help you prioritise, set effective goals and unpick the things that are holding you back so that you have a much better chance at achieving the things you want to achieve. Consider,
What is my gut feeling about this coach? What has the coach told me about the process? Am I comfortable with this? Does it sound 'too easy'? 
And, whatever you do, do not give anyone your bank details! There are plenty of coaches taking payments through BACS, debit card and online payment services such as PayPal. We do not need your bank details. Unfortunately there will always be scammers out there.
Testimonials and recommendations
See what other people have said about your potential coach.
What did that person achieve? How did they feel about the coach that they worked with? How did that coach work with them? Would that approach be good for me?
However remember, what works for one person may not work for you, so consider the type of coach that will suit you, then see if the testimonials fit with what you want. Unfortunately, testimonials, qualifications and success can all be faked.
Before investing make sure you speak with the coach and if you get a feeling that it's too good to be true, then it probably is. Also a coach with a good marketing team behind them can bombard the internet with 'good' reviews so the critical ones are harder to find.
But it's not all doom and gloom. Most of us out there are caring individuals and in the coaching sessions you are our top priority, so we want to help you create the fulfilling life you deserve. Again, go with your gut.
The practicalities
There are a few other considerations when picking a coach. 
What days and times can you attend sessions? How often do you want coaching? What language do you feel most comfortable communicating in? How long is each session? What happens if you can't come to a session? What can you expect from each session? 
These can be important aspects to consider to make coaching sessions run smoothly. Many coaches have a contract, for you both to sign, before sessions commence. Don't be put off by this formality. A contract helps you both lay out your expectations of each other and the sessions. They include details such as how to pay, what to do if you need to cancel a session and what you need to bring to a session.
Read the contract carefully and if you have any questions or want to add anything, then speak to the coach. We are only too happy to iron out any queries to create a good coaching relationship. 
---
So, there are my top tips for choosing the right coach for you. I hope you enjoy the coaching process and find a coach that helps you achieve your goals. But remember, although your coach has helped, you were the one who did it! You should give yourself a big pat on the back for the hard work you put in. The success is yours!       
"You're off the great places!
Today is your day! 
Your mountain is waiting. 
So...get on your way!"     
(Dr. Seuss, Oh The Places You'll Go!)
Share this article with a friend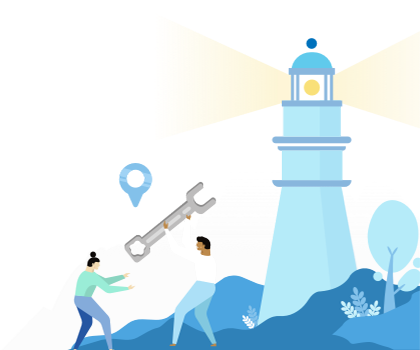 Find the right business or life coach for you