Career coaching
How career coaching can help you create a career that suits you
Career coaching can help you to identify and pursue the best-suited career for you, providing the right support and guidance to help you move confidently towards a fulfilling career.
'The strong individual is the one who asks for help when they need it' - Rona Barrett
Navigating the world of careers is becoming increasingly complex, and deciding on the best-suited career path can be a challenge. You may be mid-career and struggling to decide on your next steps.  You may be feeling really stressed at work and confused about what the future holds. You may have been made redundant, or are returning to work after a break and unsure of the choices available to you. Your struggles and challenges will be unique to you, and it is important that you can get the right help and guidance that supports your needs as well as helps you to create a career that you will not only enjoy but also fits comfortably with all aspects of your life.
Whilst considering your options and the type of help you require, it is also important that you are mindful of the fact that the most in-demand occupations or specialities did not exist 10 or even five years ago, and the pace of change is set to accelerate.
There will be hundreds, or even thousands, of career options available to you now and in the future that you are not currently aware of.
For those of you who have been working for a few years now, there will be jobs out there that did not exist when you first set out on your career path.
For those of you just setting out in the working world, there will be jobs you come across over the next few years that do not exist now. 
As the world advances, the gap between the knowledge we have of jobs available now and those that will be available in the future will continue to grow. This is a baffling thought. However, there is good news! You no longer have to choose one job, company or career path and stick to it for the whole of your working life. Flexible and varied career paths are becoming increasingly accepted by the working world. You really can adapt your career to suit you.
Now, let's think about you
In such a rapidly changing employment landscape, it is unsurprising that many individuals approach coaches feeling confused and asking;
How do I know what jobs are out there?
How do I know what job is going to suit me?
How can I build flexibility into my career whilst also building in a degree of certainty?
How can I do the things I enjoy and create a fulfilling working life?
What are your thoughts about your career? You may be feeling quite content at the moment, or you may be feeling stuck in a rut and unsure of how to move on.
If you are feeling stuck, career coaching can help you answer your questions and overcome the challenges you face. It can provide you with the right support at the right time in your career, helping you to develop the confidence, skills, and knowledge to confidently transition from your situation right now to a career path that gives you what you need and want from your working life. It will help you to build belief in your abilities and enable you to confidently show the world what you can do, with an open mind to exploring existing and new opportunities.
Coaching models are powerful and will help you to achieve what you want to achieve. I see positive changes in individuals through coaching on a daily basis, and it is exciting to be a part of that journey. There will be a bit of work involved between sessions, and you will be required to commit to actions, but the coach is there to help you so that you become unstuck and can move forward. 
There are always times in our lives when we need a bit of extra support to help us move forward, and this is okay! You are allowed to seek help to get you over the hurdles and challenges you are experiencing, and career coaching can help you do just that, making your next career move the best choice for you.
The more time you spend focusing on you and your career path, and the more help you receive, the better your career choices are going to be.
Share this article with a friend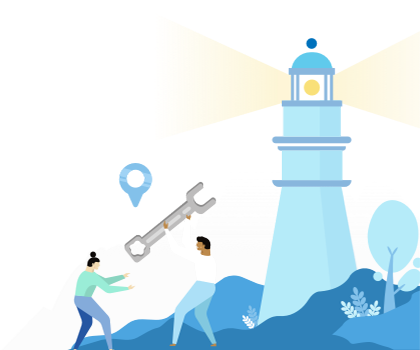 Find a coach dealing with Career coaching