A beginners guide to life coaching
What does a life coach do?
A life coach is there to help you and support you, in the positive change you try to make in your life. They help you uncover truths about what you want out of life and help you to take the necessary steps to attain it, using positive reinforcement and gentle encouragement. A life coach helps you reflect on your life and see things you may not have noticed before. This is great for identifying problems which your life coach can then help you smooth out.
Why should I consider getting a life coach?
There are a lot of reasons people get life coaches, but usually it's because they feel stuck or they need help transitioning into a new phase in their life. If you find yourself unable to move forward, or too afraid to move forward, a life coach can help you learn to overcome that stagnancy and take control again.
What if my life goals are completely out there?
That's okay! Life coaches aren't here to judge you or what you want out of life. Everyone wants something different, and if what makes you happy is something other people might find a little different, that's totally fine. Life coaches are here to help you find your passion and pursue it, no matter what it may be. You can be sure that you will feel safe and respected while working with your life coach.
Can a life coach help me with my mental health?
This depends. A life coach can help you learn to live a happier and more fulfilling life, but if you have a diagnosed mental illness, a life coach cannot help you manage that. While some life coaches might have degrees in relevant areas, it is not their field. If you are suffering from a mental illness you can of course still have a life coach, but you must seek a professional if you need help managing your illness.
How long can I have a life coach?
As long as you need! Life coaches are here to support you whether you need them for only a few months, a full year or even longer than that. Three months is a good starting time, because that gives you and your coach enough time to really dig into your life and work on helping you move forward. Depending on what your goals are, you may need much longer than that. The amount of time you spend with your life coach is completely up to you.
Share this article with a friend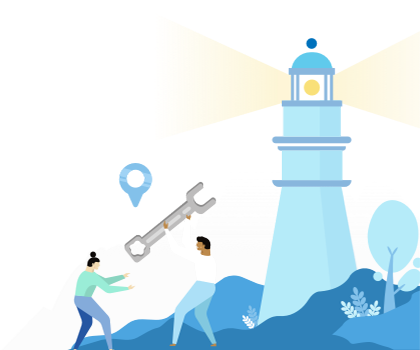 Find the right business or life coach for you