Assignment and waiver of rights in content submissions
These Terms and Conditions, together with any and all other documents referred to herein, set out the terms on which you agree to submit any content (including but not limited to blogs, text, photographs, images, graphics, audio, videos and other content and material) ("Content") to Memiah Ltd, a company registered in England and Wales with company number 05489185 and registered address at Building 3, Riverside Way, Camberley, Surrey GU15 3YL ("Memiah/we/us/our").
You will be required to read and accept these Terms and Conditions before submitting any Content to us, so please read them carefully and ensure that you understand them. Your agreement to comply with and be bound by these Terms and Conditions is deemed to occur upon your submission of Content to us. If you do not agree to comply with and be bound by these Terms and Conditions, you must not submit any Content to us.
By submitting Content and any accompanying material to us, and in consideration for the exposure you will receive in respect of any Content we publish (which you hereby acknowledge as being sufficient), you understand and agree that:
1. All Content submission entries and any accompanying material submitted to us will become the property of Memiah on receipt and will not be returned to you.
2. You hereby assign to Memiah all rights title and interest (including copyright and other intellectual property rights) in and to your Content throughout the world in all media whether now known or hereafter developed for the full period of copyright and all renewals, revivals, reversions and extensions thereof, with full title guarantee, without being entitled to any compensation either upon submission or in the future.
3. You agree to waive all moral rights in and to your Content and otherwise arising in connection with your Content (including the right to be identified as the author of the Content) under the Copyright, Designs and Patents Act 1988 and any other similar legislation which applies in any other country.
4. Memiah shall be the exclusive owner of all the results and proceeds generated by its use of your Content for any and all purposes.
5. You hereby warrant and represent that the Content and rights you are assigning hereunder are original and that the Content has not been copied completely, wholly or significantly from anywhere else, and that the rights are owned solely, exclusively and absolutely by you, that you are free to assign them absolutely to us, and that nothing in the Content is offensive, indecent, obscene, illegal, dishonest, untruthful, defamatory or discriminatory, will infringe the rights of any third party, or be in breach of the content standards set out in our Acceptable Use Policy here: https://www.lifecoach-directory.org.uk/legalterms.html#acceptable-use-policy
6. You will reimburse us for any losses or expenses (including for expenses such as damages awarded by a court, and reasonable legal fees) which we have to pay because you have breached these Terms and Conditions or if any of your promises above prove incorrect.
7. We may, but are not required to, use, display, publish, transmit and make your Content available in Memiah's printed publications, promotional materials, in the advertising of our goods or services, or on our YouTube channel, other social media networks and/or website(s) and in any other media, whether now known or invented in the future, in connection with any purpose whatsoever (without prior consultation with you). We may also remove any Content at any time that in our sole discretion that we have previously published.
8. We may copy, edit, alter, adapt, add to, store, re-format and sub-licence your Content and any accompanying materials (and extracts from them) as we see fit and for any purpose whatsoever.
9. You will fully co-operate with us and do all reasonable things requested by us that may be reasonable and necessary so that we get the full benefit of the rights and ownership assigned to us under these Terms and Conditions.
10. No delay by anybody in exercising a right under these Terms and Conditions means that it can't be exercised in future. If any court decides that any part of these Terms and Conditions is invalid or may not be fully enforced, the rest of these terms will remain valid and enforceable.
11. These Terms and Conditions shall be governed by English law, and the parties submit to the exclusive jurisdiction of the courts of England and Wales.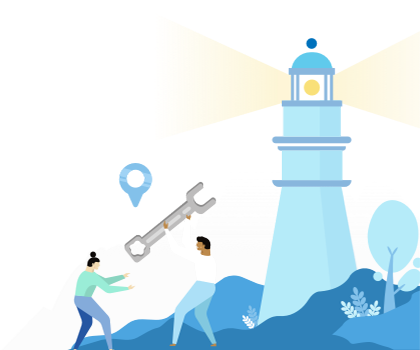 Find the right business or life coach for you