Creative coaching
Coach spotlight: Nicolette Wilson-Clarke
Of course, I would love to. I started my employment journey as a PA in advertising many years ago and observed the negative impact of stress caused by competition and survival mentality on each of the company managers/directors. 
Hi Nicolette! Can you tell us a little about yourself?
This was way before mental health was a consideration and as I progressed up the ladder I could see a dim future of life on a hamster wheel chasing my tail. It felt futile, disempowering and unfulfilling so I started to consider another way to live – a life that would bring me joy and contribute to society.
This was the beginning of where I am today. I embarked upon a health science degree, worked in music concert production, trained as a fitness instructor, personal trainer, sports masseuse, Pilates teacher, yoga teacher and then found myself not only drawn to the physical but also the cognitive side of well-being.
I trained as a transformational coach followed by a master coach qualification and developed my knowledge with somatic coaching, positive psychology, CBT, DBT, emotional intelligence and trauma therapy. 
I trained as a dancer, community dance teacher and furthered my cognitive studies with psychotherapy and counselling accreditations. Around this, I also joined a new radio station, rekindled my dream of radio presenting/producing and brought to life my vision of becoming a voice over artist.
Over the years, I had noticed how little mental health support there was for those who thought outside the box and continually felt challenged by thoughts, ideas and the push back from society when they stepped forward and presented it.
My coaching business, The Creative Genius, was born out of a desire to provide a space for creatives to feel understood, unravel confusing thoughts and positively realise their dreams with courage and grace. 
I'm now a far cry from the repetitive hamster wheel of life that haunted me many years ago and can certainly smile with joy every day.  
What led you to the coaching industry?
Great question! Having worked with the person's physicality for many years, I started to observe other patterns of behaviour that seemed to prevent them from moving forwards not only physically but also in other areas of their lives i.e. an inability to move away from harmful experiences, being held back by limiting self-talk and continual challenges within their relationships.
I believed that these could be overcome, however, I was lacking the full set of skills to assist with making it happen right then.
At the same time, I had visions of being part of a creative team supporting their highs and lows as their in-house coach/body and mind consultant in a dance company, music company or production company. However, I hadn't seen any evidence of such a thing in the UK and so was exploring how I could make this happen.
One evening, I was watching an episode of Billions and bam!! There was my example! Before me was an in-house performance coach, Wendy Rhoades played by actress Maggie Siff.
I really resonated with the idea of a growing team who understood the need to reach out for mental health support in their business lives. Wendy was integrated into the series' hedge fund company and her inclusion was because of the wins the company boss Bobby Axelrod had achieved with her by his side.
Watching episodes of Billions reinforced my belief that it was possible to shift the creative community's perception of coaching and I'm pleased to say that today I work with both dance and singing collectives as part of their teams. 
It's such a delight to work with leaders who can see the benefits of having me on board not just to underpin their own mental health but also for the success of their teams.
You mention that you help clients manage anxiety for creative freedom, can you tell us more about how coaching can help here? 
Yes sure! Anxiety is when you experience feelings of unease that can manifest themselves in symptoms like fear (usually about the future) and worry.
During these episodes you release a flood of chemicals into the body to prepare for fight or flight. Your breathing rate increases for more oxygen to the brain, your digestive system pauses, you may freeze on the spot, feel hot, sweaty, dizzy or nauseous, feel your muscles tighten, want to use the bathroom, have a dry mouth and above all have an inability to concentrate on anything other than the anxiety itself.
Unfortunately, during this time it is impossible to think logically or to see the truth of what's happening. Your body is closed, tight and if you're not seeking help, you may find yourself in a continual loop of anxiety thus impacting both your mental and physical health.
Creativity on the other hand, evolves from a place of self-trust, space and freedom – none of which are possible in this anxious state.
In order to cultivate creative freedom, you must address the cause of your anxiety, recognise it, become familiar with it and start to understand it. Only then can it be resolved and accepted for what it is. 
Coaching is a wonderful space to explore this. You can learn strategies to support you, make lifestyle adjustments to strengthen you and explore new ways of being to creatively ignite you.
Your coach can assist you with all of this so that you foster the self-trust, space and freedom needed to grow, expand and accomplish whatever you desire.
You also mention that you help with self-expression, can you explain why this is such an important thing?
Self-expression is your most direct way to express who you are whilst displaying your individuality to others.
An inability to self-express can cause internal struggles like depression and panic together with other emotional and mental pains. This is because self-expression is such an important way for you to connect, grow and steer yourself through relationships.
As a social animal, you thrive through connection and when this is suppressed by yourself or another, you are denied the ability to be seen and heard. There is something powerful about being recognised and validated by your community which as you may have noticed can ignite internal magic.
When you can appreciate the importance of self-expression with others you activate, create and cultivate an energy of creativity which through Conversational Intelligence (C-IQ) can bring about the opportunity to see, think and listen differently. 
The benefit of this is fuelled creativity, reinforced mental health through self-expression and a powerful energy for change. Not only that, you create openness, bonding, connectivity, and empathy for the others you express with.
What should someone expect from a coaching session with you?
Well, the first thing to know is that my coaching is all about you! I therefore start by inviting you to have a chat with me. 
For some people this is a rare moment to be heard where their feelings and experiences are finally acknowledged. For others, it's a chance to speak uninterrupted and without judgement.
Before we work together, we discuss what you'd like your sessions to look like i.e. number of sessions, how often, session duration, content, fees etc. and then we create a framework around it. As a qualified psychotherapist too, some sessions may include a mixture of coaching and psychotherapy because of what surfaces and we will discuss what this could look like beforehand.
I use a range of models and techniques ranging from somatic coaching, SMART goals and the GROW model to CBT, DBT and positive psychology.
Each session is bespoke to you and whatever arises within it outside of our framework is usually for a reason. Nothing is an accident and everything matters.
What is one thing you wish more people knew about coaching?
I really wish people could appreciate that coaching is definitely for everyone and that hiring a coach doesn't mean you're less than. It is such a powerful investment in yourself that everyone should engage in it at least once on their life journey.
In fact, coaching is like having a regular mental MOT to check-in with yourself and to ensure that you have all the necessary tools to get you to where you want to be. And if you're not sure where that is, coaching can assist you in working that out too.
Where can our readers find out more about you?
Website: thecreativegenius.co.uk
Podcast: thecreativegenius.co.uk/podcast
Instagram:@creativegeniuscoach
Podcast Instagram: @thecreativegeniusshow
Facebook: @creativeentrepreneur
LinkedIn: @nicolettewilsonclarke
Twitter: @cgeniuscoach
Share this article with a friend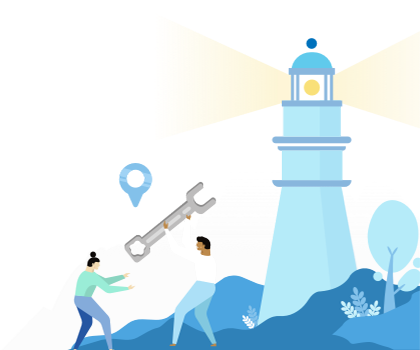 Find a coach dealing with Creative coaching