Career coaching
Webinar replay: Regain your confidence at work
No matter what industry you work in, the chances are that this year, there have been changes to the way you work. For some, the shifts have been seismic, with people losing jobs, going on furlough or taking early retirement. For others, the changes have been more subtle, perhaps working from home or changing procedures to work safely.
A common theme we recognised throughout all of this was a lack of confidence; whether in your current role, or when thinking about moving in a new direction.
To learn more about why this is coming up and how to navigate it, we talked to executive coach and leadership trainer, Jenny Garrett.
---
Jenny is an award-winning career coach who has 15 years' experience running her global business. Through her work, Jenny empowers people to make the transformation they're seeking actually happen, whether that's navigating their career successfully, finding work that is more purposeful for them, or getting the best from their team.
Everything she does is aimed at either advancing gender balance, creating inclusive workplaces or equipping young people with the skills that leaders of the future need.
In this webinar, we discussed confidence in our abilities when working in a pandemic and why this is difficult right now, with Jenny sharing her advice on improving confidence at this time. We talked about why the pandemic has caused people to reconsider their careers and how we can build the courage we need to make a change.
Exploring those looking at taking the leap and working for themselves, Jenny offered some first steps to consider along with confidence-building tips. Along the way, Jenny answered a number of questions on topics including imposter syndrome and building resilience.
Watch the replay of the webinar and stay in touch with us on Twitter and Facebook to find out when our next webinar will be.
---
Looking for support to regain your confidence at work? Find a career coach today. Simply browse profiles and when you find a person you resonate with, send them an email.
Share this article with a friend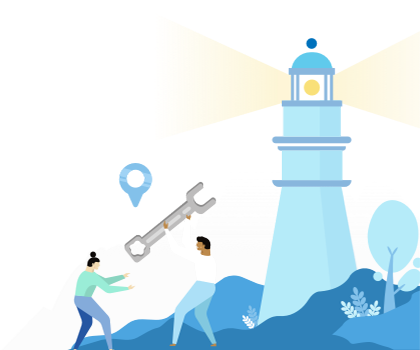 Find a coach dealing with Career coaching