You're so much more than you think you are...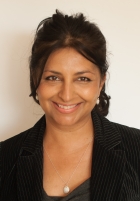 Have you ever wondered whether there could be some truth to that deep feeling or little voice within telling you that you could do or be so much more? Perhaps you were never really sure or wondered if it was just fantasy?
In their work, life coaches will typically get their clients to really listen to and explore these thoughts and feelings. Otherwise, if left to their own devices, these thoughts and feelings have a way of catching up with you later in life.
There are easy ways to do this with NLP because mind and body are one great, connected, communication system. When people learn to really listen to what's going on inside with different parts of them, a whole new world of possibilities can open up.


NLP enables us to tap into resources we never realised we had. Some people think and believe they can't do certain things - and this can literally stop them in their tracks. But, when they realise they may have already used similar resources before or could actually model themselves on someone else, it can free them up to move forward and become more of who they really are.
It's a very special thing to see someone unfold and begin to realise and develop their potential. Whoever they are, whatever their age, however big or small the problem, when it all comes together, the eyes light up. You know you've hit that special something as they begin to realise that something different may actually be possible.
Working with a coach can help you to discover your inner resources and fulfil your true potential. Individuals who work with a coach are known to be more successful at work and in relationships, improving their lives as a whole.
To find a coach to help you, simply use the advanced search tool. To search for professionals in your area, enter your full postcode. You can then use the distance filter to increase the search area, depending on how far you are able to travel.
And remember, never underestimate the power within you.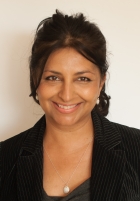 As a NLP master practitioner and life coach, Yvonne supports clients through change to give them more confidence, help them become 'unstuck' and move forward - keeping them focused, motivated and on track. Sessions are designed to open up horizons and create new possibilities. Yvonne also runs inspiring workshops throughout the year.… Read more
Located in Ashford.
Can also offer telephone appointments.
To book an appointment, please get in contact: