Relationships
Your Festive Gift to Yourself: 'Me Time'
The festive season is upon us. It's supposed to be a time for fun and family… however for some it's a poignant time of year, bringing feelings of isolation and sad memories, and for many it's a time of pressure and stress, with heightened competing demands of work, festivities, family and friends.
You are likely to find that the work and home demands you juggle daily seem to change and increase, placing extra demands upon your already busy life, whether you celebrate a religious festival or simply the season.
Festive Frenzy
In the holiday season, practical and emotional time grabbers are working hard to steal your time! Time grabbers can include card writing, present wrapping, shopping, family obligations (and family politics) and office and personal invitations (some that you wish you'd declined)… do any of these sound familiar?
There are so many expectations of you during this time of year. It can be difficult – even impossible – to meet everyone's demands.  This is one of the most common issues that people bring to me as a coach; "How can I please everyone?" "If I please her, I'll offend him". Having a proper discussion with people can help pre-empt or at least minimise any feelings of rejection as you are likely to have to refuse someone. Reassure them, if they're close to you, that you care, explain the circumstances and find a 'win-win' solution for everybody.
In the words of musician and singer Stevie Wonder: "You can't base your life on other people's expectations."
How about some ME-time at this YOU-time of the year? Yes – it's possible! Here's how to turn things around and give a precious gift to yourself: some 'me time'.
Seven steps to survive the season
1. Plan to be in control…
Planning saves you time and helps you feel in control. Just five minutes of planning can save a whole hour of time! So sit down and take stock; it'll help avoid that feeling of being overwhelmed.
Write a list; seeing it on the page is far less stressful than holding it in your head. You'll relax knowing each point has been recognised. See the bigger picture by using a wall planner. You'll pick up on those gaps and clashes too.
Feel empowered by being decisive. Think about each task you need to complete, then: do it, ditch it or delegate it. This works both professionally and personally. Give it a go!
2. Have the courage to say 'no'
Ever said 'yes' when you really mean 'no'? It's lovely to receive an invitation; but be honest from the start and listen to your initial 'gut' feeling. Why commit to seeing absolutely everyone within two days when you'll know that you'll be rushed and not have as much time as you'd like to spend with people? Tell them from the start that you'd love to see them over the holiday season and suggest a day on which you can visit – and spend extra time with them. It's your assertive right to say yes or no… and to look after yourself at this busy time of year.
3. Be true to your needs.
It's your time too! The festive season brings so much expectation with it. Be considerate and honest – with others and yourself. If you assume responsibility for everyone else's fun, you must think of the toll on you. This year, how about setting limits on what you'll do? Tell your family: "I love you all coming over. I'm too tired to do it all myself this year so I'd like everyone to make a dish and clear up after dinner". No apologies, no excuses, simple honesty! 
4. Shop with simplicity…
Christmas shopping is far easier online if you're short of time. Here's how to make it really easy:
Suggest family and friends make an Amazon Wish List – the easiest shopping and safest presents!
Make sure you join in - make your own Amazon Wish List.
Try Secret Santa: everyone buys – and receives – one anonymous present, saving a small fortune in large gatherings!
5. Be realistic
Be realistic with time and expectations. Time will be more pressured than usual, but you can make it less so by planning, saying no and setting boundaries. And in all the giving, remember to give something to yourself.
6. Make a ME Day
Put it in your diary; it's an appointment with yourself to have a ME day. Don't find excuses to get out of it. It's a reward for all the time and emotional energy you've given to others. Enjoy your ME time!
7.  In an ideal world…
- If this were the perfect festive season what would it be like?
- If you felt no obligations, who would you spend time with?
- If you won the lottery, how would you spend this festive season? 
By asking and answering your own questions, you'll be able to see what kind of festive season you really, really want.
 "Yesterday is history, tomorrow is mystery, today is a gift – that's why it's called the present" (Anonymous)
Share this article with a friend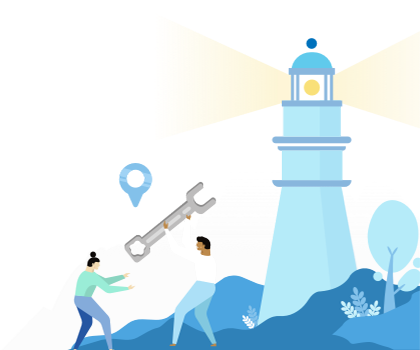 Find a coach dealing with Relationships