Confidence
10 Seconds to make an Impression and Create an Impact
Imagine walking into a room and creating an impact immediately.
We have all met people we instantly like and want to get to know more or want to do business with.
Do you struggle to know how to do that when the room is full of people and noise?
Do you know how to stand out without showing off?
Practise, plan and prepare in advance (even if you only have 5 minutes to do so). Check yourself - make sure that your tone is neutral, your facial expression is warm and friendly, your thoughts are positive and your demeanour is inviting. Others will decide within 5 - 7 seconds of meeting you how credible, confident, and trustworthy you are. 
Do NOT go barging in and interrupting people, or slide off to the bar or a corner (or the back) of the room and hide through fear. Take control, be bold, trust your intuition, pause for a moment, gather yourself and focus on your sixth sense. Let other people be the centre of attention - be gracious as it is so attractive.
Scan the room with your eyes, directing your eyes above their heads and sense; who are you are drawn to? Who do you feel you want to avoid? What do you sense? When there is so much noise, just stop and focus for a moment and become a predator.
Remember, whether it is a social setting or work setting, NEVER have more than 2 drinks.
Always go and introduce yourself to who you want to meet and say 'Hi, I am Jennifer.' Hold their gaze for about 5 seconds. Shoulders back, head high and be sincere. Get past any chit chat and small talk, and tap into someone's passions or trends in their business to immediately put them at ease and indicate that you are a real person and not superficial. Within the first 30 seconds repeat the person's name you are speaking to during the conversation.
Whether it is in the office, in a bar or at a networking function, NEVER underestimate the impact of a smile to make yourself approachable. ALWAYS stand up straight - no twiddling with hair or nails, NO looking down or around when you have decided you want to talk to someone. Look them DIRECTLY in the eye and genuinely listen to what they are saying and display interest.
BE interested, not interesting.
BE bold, not arrogant.
BE confident, not arrogant.
BE assertive, not pushy.
BE polite, not passive.
BE optimistic, not negative.
Dress distinctively and wear something that will set you apart so you are unforgettable, even if it is only an accessory. Stand upright. Be confident about what you know about and humble about what you don't.
Remember, it is your time to shine!
Share this article with a friend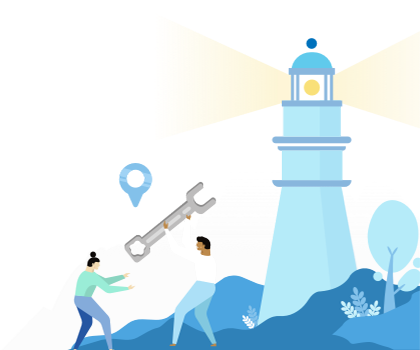 Find a coach dealing with Confidence