Career coaching
Why seek career coaching from a life coach?
There are lots of career coaches around these days. Some people regard it as an easy option when they find themselves at a cross roads in their own career; for example, after redundancy or retirement. Of course, they may have lots of valuable experience to offer. Some may take the time and trouble to qualify as coaches and to join a professional organisation, for example, the Association for Coaching in the UK. Sadly, others don't! They launch themselves out there, ready to offer advice, which may or may not be useful to their clients; "do this, do that and you will be successful!"
But at the heart of professional coaching of any kind there lies empowerment. Coaching is not about formulas or telling people what to do. It is about working with individuals to help them find their own individual solutions. That should be as true of career coaching as it is of any other form of coaching. The only difference between career coaching and any other form is coaching is that the career coach works with the client focusing mainly in one area of their life; their career.
Good career coaching requires the coach to know more than the professional history of a client. It requires the ability to develop very quickly a relationship of trust and then hold an honest and truthful dialogue, challenging perceptions and behaviour in a secure environment. Knowing how to do that well, and in the short space of a coaching session, takes more than success in your own career. The skills required to do it are at the heart of life coaching.
A life coach doesn't provide "easy" solutions that work for most people and may work for the client. A life coach works with the client to empower them to determine and meet their own tailored personal and professional goals. In career coaching, a life coach helps a client to understand and make choices about the balance of work and life outside work. So that in achieving ambitions, they don't sacrifice the opportunity to feel happy and successful in the rest of their lives.
By harnessing techniques based on well established psychological theory to natural intuition and personal warmth, life coaches provide clients with the tools to excel with confidence; sometimes pushing past emotional barriers to view life, as well as their careers, with fresh, positive and enlightened eyes.
Share this article with a friend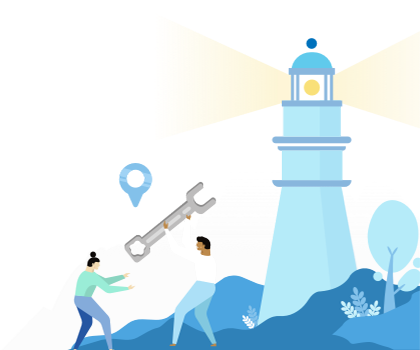 Find a coach dealing with Career coaching