Work/life balance
Why more women are becoming business owners
More and more women are becoming self-employed and the last census in 2011 showed that more women than man were setting up businesses. Starting a business is now a more possible career option for women and four out of every 100 women is a business owner.

Many are starting businesses no matter what financial, social or domestic factor they have. All it takes is no more than a good idea, a computer and a mobile phone. Throughout the business and financial world, attitudes to women in business are changing. With women now making up to 30% of all business owners, institutes are taking notice and embracing the trend of female-owned businesses. Let's see why more and more women are becoming entrepreneurs:

Work-life balance

Many women are becoming self-employed because they have a better chance of achieving a positive work-life balance. There are more mums becoming business owners or "mumpreneurs" particularly after starting a family. Many like the idea of being able to have the best of both worlds. Who wouldn't like to look after their families and make money from a product or service they have created? The idea of being guilt-free when you have to work late is appealing and you can work long after the children have gone to bed.

Mumpreneurship

"Mumpreneur" is a relatively new term to describe a woman who raises a family while running a business. Many women find the term very empowering while others don't. There are an estimated 300,000 mums who run their own businesses, which brings £7.4 billion to the UK economy every year.

There are plenty of opportunities and support for mums in business to network with each other, such as the Mumpreneurs Networking Club and Mumpreneur UK. There are also mumpreneur awards and a good deal of blogs and online directories that connect mums in business. They help to create discussion and promote business opportunities.

Support for female-owned business

In the last Government, the Department for Innovation Business and Skills, under the then Business Secretary, Vince Cable, published the Inclusive Support for Women in Enterprise report. It found that the gender gap between men and women needed more work in order for it to become narrower, despite the number of female-run small and medium-sized businesses increasing. The Government Equality Office are also doing more to address the gender gap to encourage more women in business.

There is Government support and not only is it on the agenda, it is part of their long term economic plan. According to the Women's Business Council, there could be one million more female entrepreneurs if women were to set up and run new businesses at the same rate as men.

If you want to join the ever growing band of female business owners and want to hone your ideas and passion, a life coach can help you make the first steps.
Share this article with a friend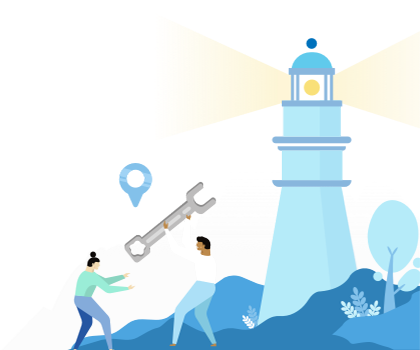 Find a coach dealing with Work/life balance