Stress
Why mindfulness supports the coaching process: 7 benefits
Coaching is a highly emotive and emotional process. You would only see a coach if you can't find the solution and the way forward yourself. Personally, I think most people carry on too long trying to sort it out themselves, but as a result the topics that are brought to the coaching can be quite heavy. Clients feel stuck, indecisive, emotional, insecure and even desperate. And the process of change will be challenging.
And it is exactly because of the seriousness and the heaviness that mindfulness meditation is such a great tool. I have listed below the seven main benefits of mindfulness practice, as part of a coaching process.
1. Meditation helps us to recognise and stop habitual behaviour: Parts of our lives, we all do, feel and think on automatic pilot. It is usually this automatic response behaviour and the unawareness of it, which makes us feel stuck. And also powerless, because we don't know what we are doing, so we can't change it. Every change starts with awareness. How many clients knock on the door of a coach saying: 'I know I want to change, but I am not sure what it is….'
2. Meditation rests and relaxes the body: When we are not happy, we are under emotional stress and a natural reaction of the body is to tense up. Areas that are most likely to feel tense are our shoulders, chest, abdomen, neck and often stressed people are grinding their jaws or clenching their fists. Feeling relaxed in your body, also relaxes your mind, which is helpful when you want to discover what is going on for you. One of my clients was shocked when we did a relaxation, because 'I did not realised how stressed I actually am'.
3. Doing a meditation breaks the cycle of the repetitive mind: It can feel as if your mind is racing on the hamster wheel; going over the same stuff time and again, but never getting anywhere. The meditation allows you to leave the wheel.
4. Meditation creates a distance between your thoughts and your emotions: Indecisiveness is a sign of a stressed mind, as there is a continuous flipping from thinking to feeling to thinking to feeling and it is difficult to recognise if you are emotional or rational. Very often confusion is reduced when a client is able to distinguish between thoughts and feelings.
5. The conscious decision to do a meditation offers a sense of control: Just taking a step back, consciously, gives a sense of taking charge and is empowering. The 'I don't know what to do' feeling has been replaced by 'I know something that I can do', which even in the most difficult circumstances gives support.
6. Through the practice you separate physical, mental and emotional processes: When a lot of different things are happening all these muddle up, creating even more chaos. Meditation helps to distinguish between the different processes and helps to recognise how different processes support or sabotage each other.
7. Meditation prevents the strong impact of stressors: When feeling uncertain and in a process of change, the smallest thing can cause a high level of anxiety or stress. Meditation builds a resilience against that and will make the change process quicker and the coaching more effective.
Bringing in the practice of mindfulness meditation supports the changes that clients are aiming for and as meditation research from Dr R. Davidson (University of Wisconsin-Madison) shows, the brain changes permanently, so mindfulness is like coaching an investment in yourself. Combine the two, and you are in for a great experience and great results.
Share this article with a friend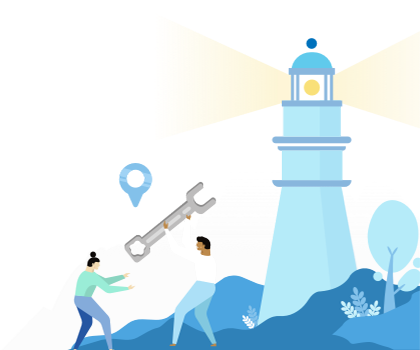 Find a coach dealing with Stress