Personal development
What really matters to you? Living life aligned to your values
What are values? Values are who we are. They can serve as our own personal compass that helps keep us aligned to our authentic selves.
What's important is that values are personally chosen. They are not what we think others expect of us or what others consider as social norms. They can also be described in words that explain how we really want to act and behave on an ongoing basis in our lives.
If you consider the different parts of your life, be that family, relationships, career education, fun, health, personal growth, community, spirituality or sexuality, the chances are you are already honouring your values in many ways without realising you are even doing so. If we live our daily life according to our values, then it can feel good and in flow. In contrast, when we become disconnected from them, we may feel more upset, anxious, angry and frustrated and some areas of our life may feel more out of kilter.
What really matters to you?
Take a moment and just think about what brings you joy and energy to your life. What really gets you up every day? It might be caring for your children or other loved ones, or it might be writing that book that's been in your head or hitting those sales targets or taking on a new and daring challenge. Focus your thoughts for just a few moments on how you want to be or act in that particular part of your life. What words came to mind? Try and choose three or four descriptive words that capture what you are thinking.
When I did this exercise the four words that came to mind for me were connection, compassion, learning and helpfulness. If I think of much of my working career in sales and marketing – I was aligned with my connection value in meeting people and developing relationships and to some extent my compassion with people in my team when they were experiencing difficulties. But what helped me make the shift to being a coach was how much more fulfilling my role would become, as with every client I would truly be living my values in every sense.
My own career change demonstrates how the big and important decisions of life become easier and the outcomes more rewarding and fulfilling when the decisions we make are viewed through a lens of our own personal values system. Perhaps even more importantly, when you hit a bumpy patch, if you are living out your values in those moments of difficulty, challenge and pain, then with a certain level of acceptance, those times can also become a little easier to bear.
Defining your values
However, the process of defining values can often be hard and that's where a coach can help. If we have greater awareness and understanding, then this can lead to better choices and decisions. Orienting around your life compass can help bring energy and authenticity and get things back on track.
It's less about finding the exact right words, think more about the sentiment and the qualities that you want to direct your life. Working with a coach can help you identify how you bring these values and qualities to your life, even when at times our feelings might pull us in another direction. For example – if I think about my elderly mother – sometimes (and I am not proud to say this) I get frustrated and exasperated but I ask myself do I want to be right and contradict things she says, or do I want to have a good relationship with my mother?
Knowing my values and how important connection and compassion are to me, means I can control how I show up with her according to my values. I am not saying it's always easy, but it helps inform our choices and decisions around the people and things that matter in our lives.
If you want to start your values journey, then there are a number of values assessment exercises available online. I'd recommend starting with the Bull's-Eye Values Survey (BEVS). Or get in touch for a free consultation on how I can help you articulate and examine your values and facilitate choices and actions in accordance with your own values set in all aspects of your life.
Share this article with a friend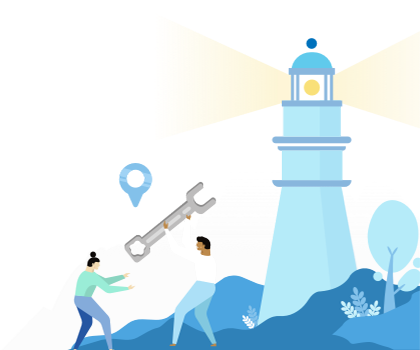 Find a coach dealing with Personal development